AP PHOTOS: Day 26: In the Ukrainian capital, scenes of courage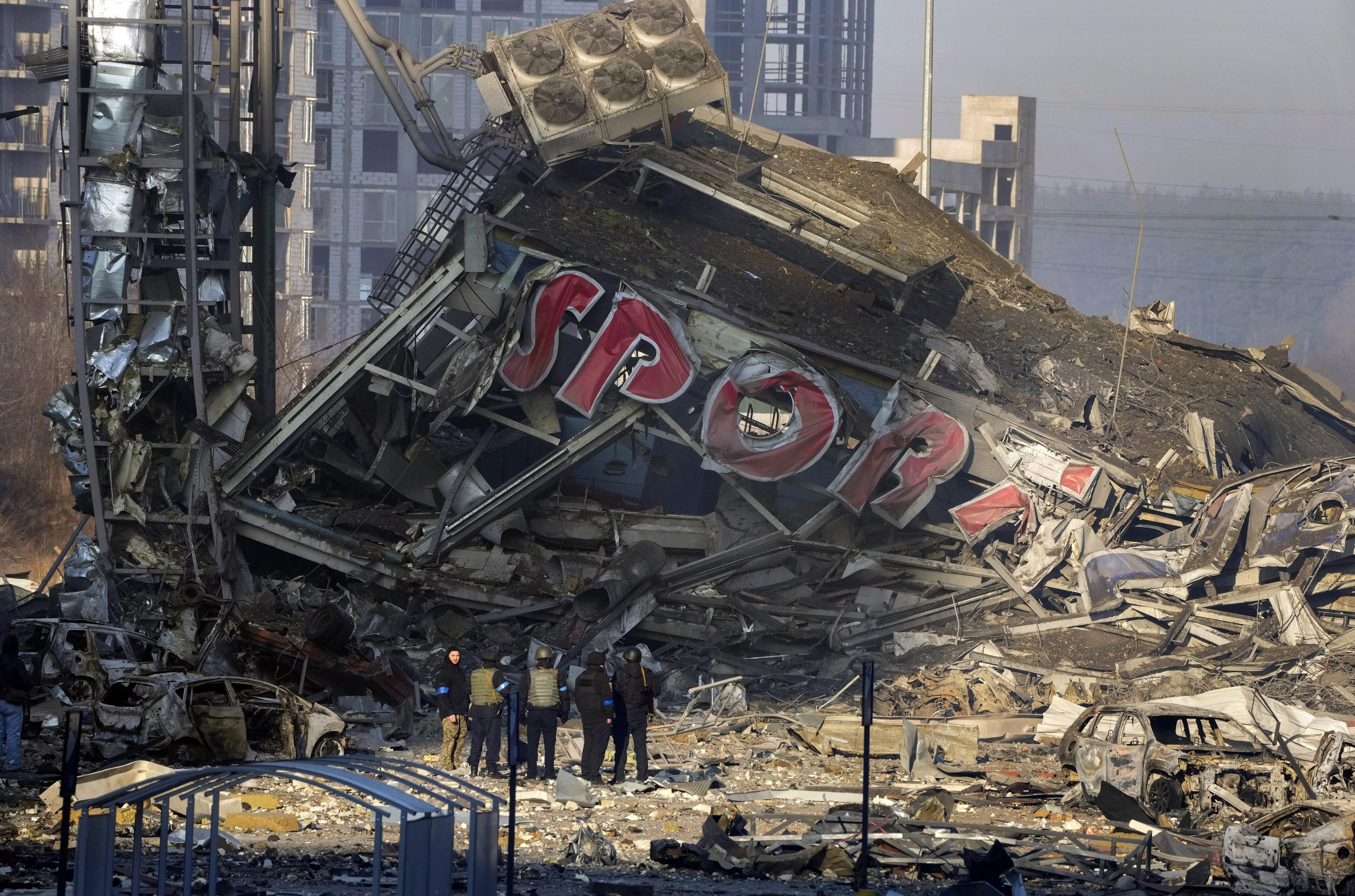 By The Associated Press
March 21, 2022 GMT
A shopping center lies in ruins after being shelled by Russian forces in the Ukrainian capital, kyiv. A man can be seen pacing in his upstairs apartment after an entire wall of his apartment building was knocked down in a bombardment.
The Russian assault on the Ukrainian capital continued on Monday with devastating force, targeting the homes of Kyiv residents, with deadly consequences. A worker at the city's Baikave cemetery crematorium, Ruslan Trishchuk, 40, took a brief cigarette break after the sad task of cremating the dead, dozens of wooden coffins stacked behind him.
Total coverage:
Photography
Yet the resilient spirit and determined courage of the city's survivors were everywhere: one woman measured the window of her apartment destroyed by a bombing the day before, before covering it with plastic. Serhii Volosovets, a commander of the Ukrainian Territorial Defense Forces, fired a pistol at a volunteer training camp in Brovary, northeast of Kyiv.
And a young woman, Daryna Kovalenko, 19, held her little terrier, Tim, close to him as he arrived at kyiv train station, after leaving his home in Chernihiv through a humanitarian corridor.