August 11, 2022 Russia-Ukraine News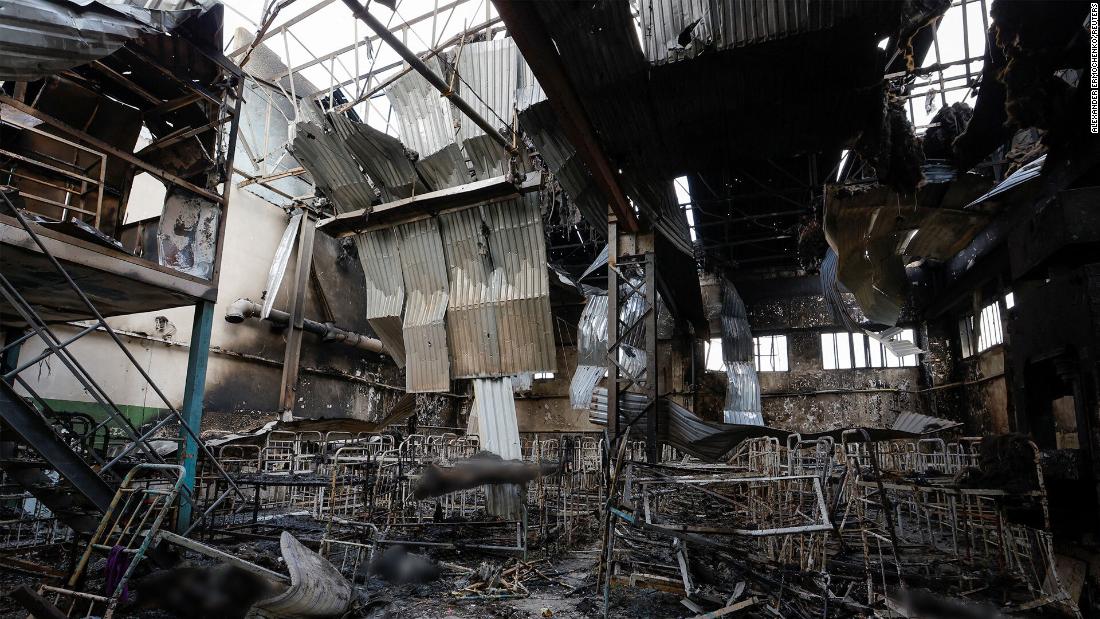 The United States supports calls for a "demilitarized zone" around Ukraine's Zaporizhzhia nuclear power plant, a US State Department spokesman said Thursday.
"Fighting near a nuclear power plant is dangerous and irresponsible – and we continue to call on Russia to cease all military operations in or near Ukrainian nuclear facilities and return full control to Ukraine, and support the Ukrainian calls for a demilitarized zone around the nuclear power plant," the spokesperson said in a statement.
Russia is accused of using the nuclear power plant as a military base. Last week, US Secretary of State Antony Blinken cited reports "that Russia is using this plant as the equivalent of a human shield, but a nuclear shield in the sense of firing at Ukraine from the vicinity of the plant".
"And of course the Ukrainians cannot and will not retaliate, lest there be a terrible accident involving a nuclear power plant. So this is the height of irresponsibility," he said. .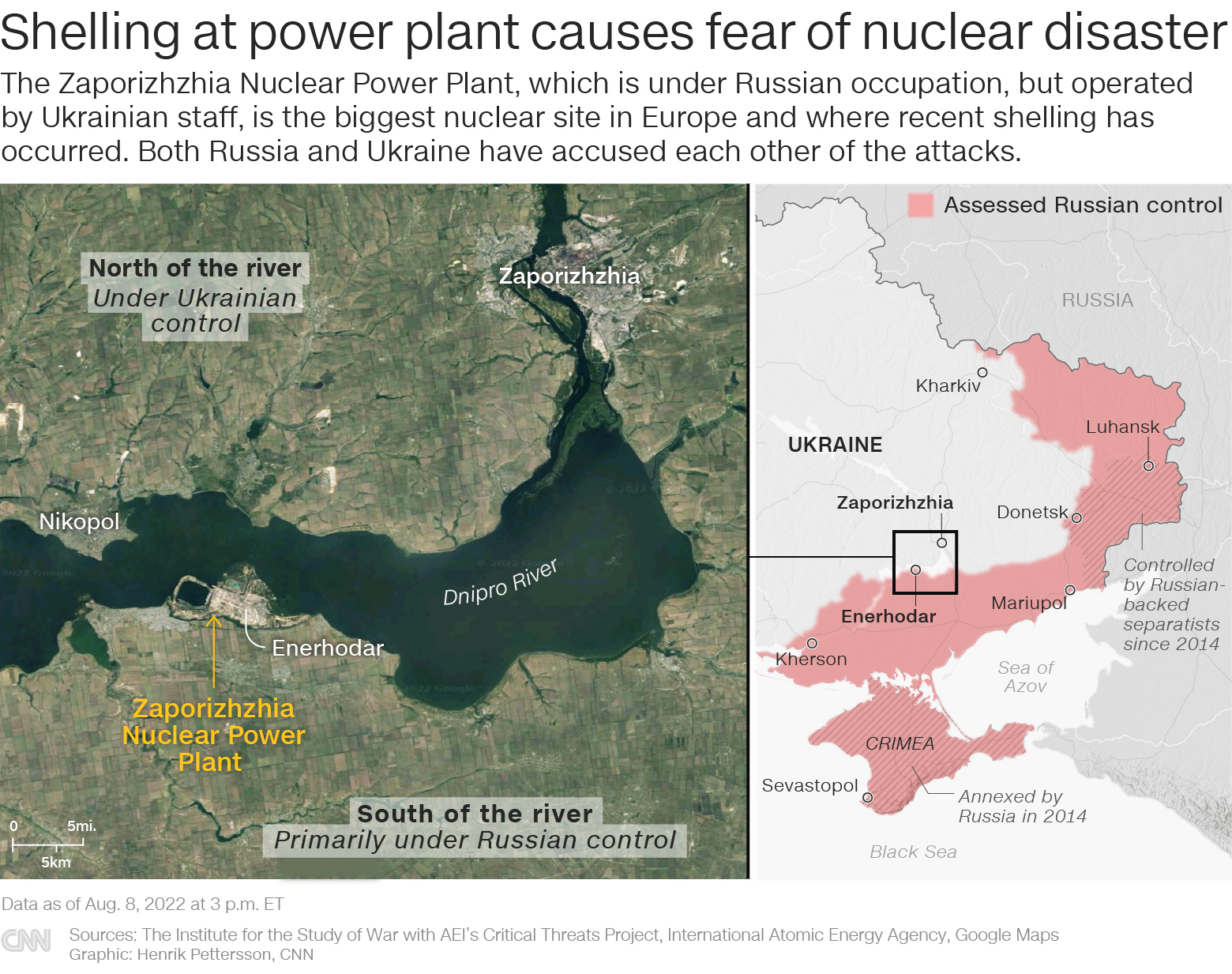 Ukraine and Russia have exchanged responsibility for the attacks.
On Thursday, Ukrainian President Volodymyr Zelensky said Russia was maximizing the risk of a nuclear disaster at the facility, and the UN secretary-general said he was "gravely concerned about the situation".
"We must be clear that any potential damage to Zaporizhzhia or any other nuclear facility in Ukraine, or elsewhere, could have catastrophic consequences not just for the immediate neighborhood but for the region and beyond," he said. Antonio Guterres in a statement.
On Wednesday, the G7 foreign ministers demanded in a joint statement "that Russia immediately return full control to its rightful sovereign owner, Ukraine, of the Zaporizhzhya nuclear power plant as well as all nuclear installations in within the internationally recognized borders of Ukraine in order to ensure their safety". and secure operations.
"We remain deeply concerned about the serious threat that the seizure of Ukrainian nuclear facilities and other actions by the Russian armed forces pose to the safety and security of these facilities, significantly increasing the risk of a nuclear accident or incident and endangering the people of Ukraine, neighboring states and the international community," they said.
Radiation levels at Europe's largest nuclear power plant are within the normal range despite renewed bombings at the site, Ukraine's Energoatom nuclear agency said on Thursday.