Ex-Russian colonel criticizes country's invasion of Ukraine on state TV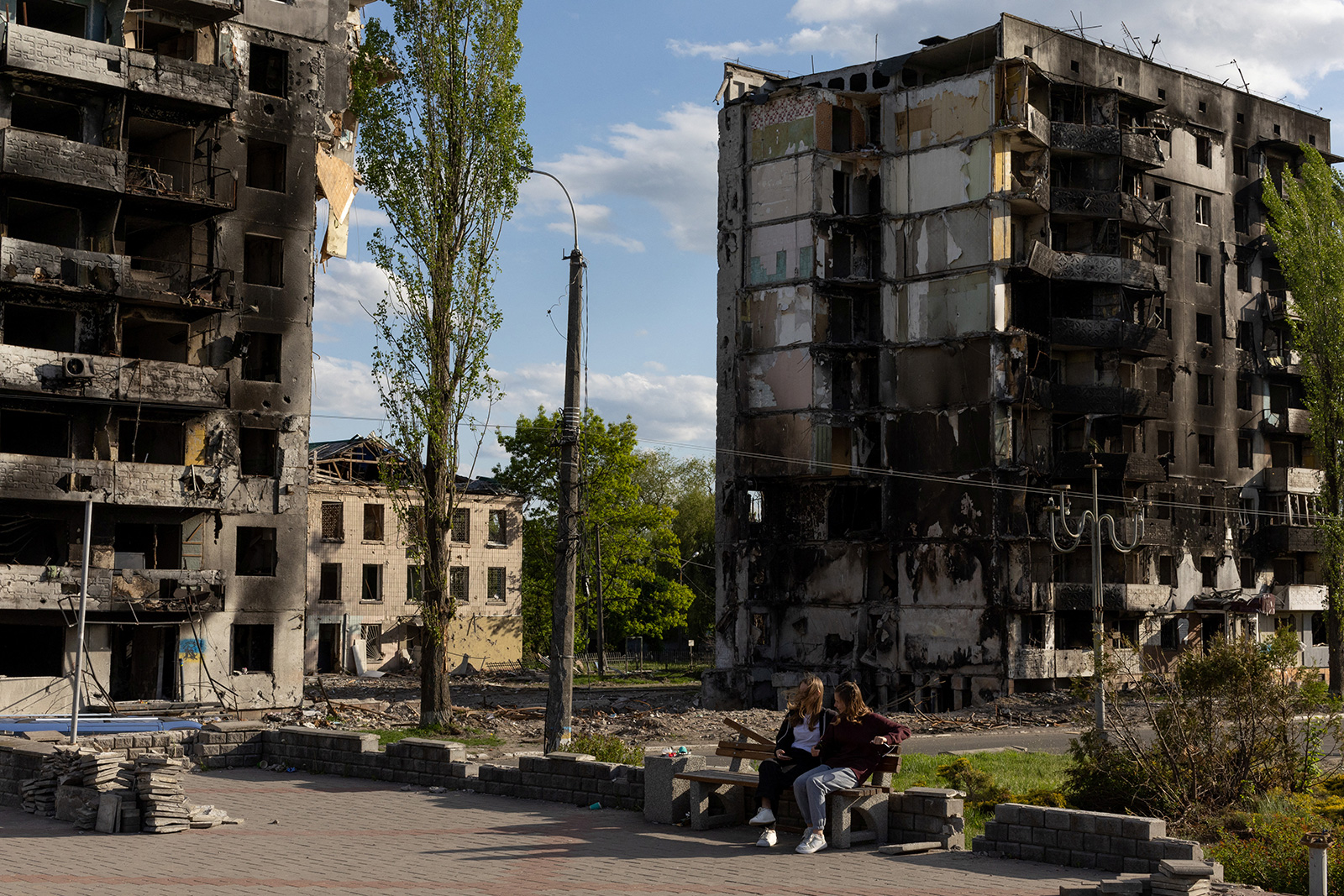 Ukraine plans to exchange Russian prisoners of war for seriously injured soldiers evacuated from the Azovstal steel plant in Mariupol on Monday evening, the Ukrainian deputy prime minister said.
"In order to save lives, 52 of our seriously injured soldiers were evacuated yesterday. Once their condition is stabilized, we will exchange them for Russian prisoners of war," Iryna Vereshchuk said on Tuesday.
"We are working on the next steps for the humanitarian operation," Vereshchuk added.
Hundreds of people were evacuated on Monday from the steelworks, the last bastion of a city that has become a symbol of Ukrainian resistance under incessant Russian bombardment.
What Russia Says: Kremlin spokesman Dmitry Peskov said on Tuesday that fighters who left the besieged Azovstal factory will be treated in accordance with international laws.
"President [Vladimir Putin] … ordered the Minister of Defense to refrain from storming Azovstal for humanitarian reasons and announced that civilians and military could leave, the military after laying down their arms," Peskov said during the meeting. a regular conference call.
Peskov added that Putin also "guaranteed that they would be treated in accordance with international law."
In a statement on Tuesday, Russia's Investigative Committee said investigators would interview those they describe as "surrendered militants" who were evacuated from the Azovstal plant.
"Investigators of the Russian Investigative Committee, within the framework of the investigation of criminal cases concerning the crimes of the Ukrainian regime against the civilian population of Donbass, will question the militants who surrendered and were hiding at the factory from Azovstal to Mariupol," the commission's brief statement said. mentioned.
Nearly 600 Ukrainian soldiers from the Azovstal plant laid down their arms on Monday and Tuesday, and most were taken on buses to the town of Orlivka in the Russian-backed Donetsk People's Republic.
CNN's Anna Chernova and Uliana Pavlova contributed to this post.