Germany has invested more than $1.67 billion in the Ukrainian economy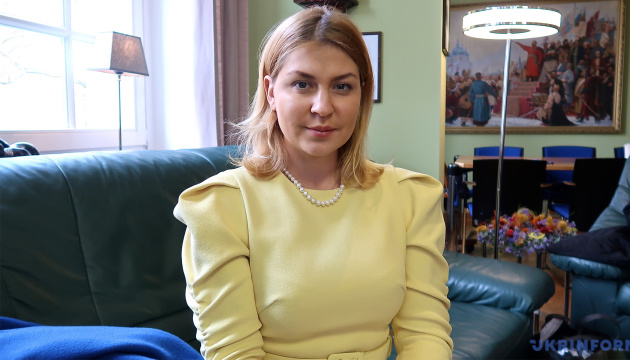 The issue of energy cooperation with Germany is becoming increasingly important.
Olha Stefanishyna, Ukrainian Deputy Prime Minister for European and Euro-Atlantic Integration, Co-Chair of the Ukrainian-German High Level Group for Economic Cooperation, said this in an interview with Ukrinform.
According to her, the energy partnership was concluded between the countries last fall, but Germany has been Ukraine's strategic energy partner for many years. In particular, this partnership was strengthened after Ukraine declared its alignment with the European Green Deal, noted Stefanishyna. In addition to its ambitious environmental obligations, Ukraine is also embarking on the great path of "green transformation" which includes, among others, the transformation of coal regions. Germany has become Ukraine's biggest ally, which can be seen as a long-term investment in Ukraine's development.
"This year, Ukraine and Germany should agree on a 'just transition' program and start implementing it through four pilot projects next year," the deputy prime minister said. . According to her, the German government provided significant funding. Stefanishyna did not mention a specific sum, noting that it amounts to "millions of euros". At the same time, the official admitted that this was not enough to achieve such an ambitious goal because "the needs reach tens of billions of euros". At the same time, even if the funding is insufficient to achieve the goal, political support for this ambition remains very important to us, she added.
The Deputy Prime Minister said that during the 4th German-Ukrainian Forum in Berlin on Friday, new projects were discussed, in particular, specific business cases on the relocation of certain high-tech industries to Ukraine were discussed.
Hydrogen is one of the priorities, as Ukraine is committed to aligning its policies with the objectives of the European Green Deal, she added.
"We are talking about hydrogen, cooperation in battery saving, etc.," Stefanishyna said.
According to her, German companies understand that achieving climate neutrality in Germany will increase the demand for electricity, and Ukraine is the source that can meet this demand.
Stefanishyna also highlighted the high level of readiness of German companies to enter the Ukrainian market.
She also pointed out that Germany is Ukraine's main trading partner in the EU. At the end of 2020, Germany's share among EU countries was 17.6%. As of October 2020, Germany had invested $1.67 billion in the Ukrainian economy.
oh