June 28, 2022 Russia-Ukraine News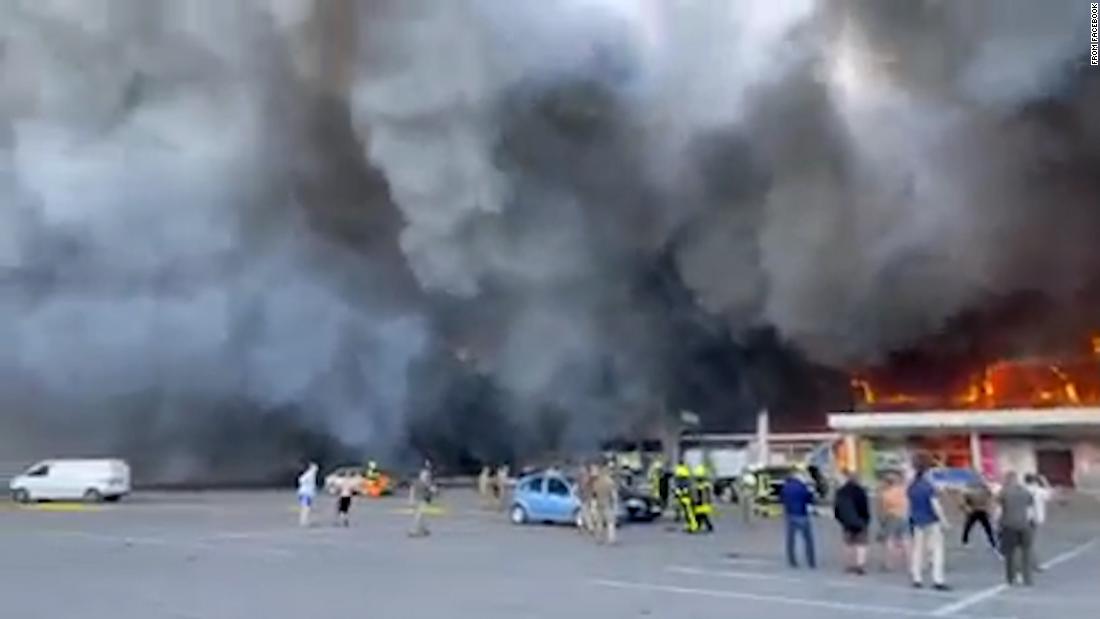 Finland and Sweden are set to end decades of neutrality by joining NATO, a dramatic shift in European security and geopolitics triggered by Russia's invasion of Ukraine.
The two Nordic nations had long kept the military alliance at bay, even looking at Russia to the east with caution.
But Moscow's assault on Ukraine has sparked new security concerns across the region, and the leaders of every country have signaled their desire to join the bloc after more than 75 years of military non-alignment.
Here's what you need to know about how the war in Ukraine brought about change, and what comes next.
NATO has what it calls an "open door policy" on new members – any European country can apply to join, as long as it meets certain criteria and all existing members agree.
Technically, a country does not "ask" to join; Article 10 of its founding treaty states that once a nation has expressed interest, existing member states "may, by unanimous agreement, invite any other European state in a position to promote the principles of this treaty… to join".
NATO diplomats told Reuters that ratification of new members could take a year as the legislatures of the current 30 members must approve new nominees.
Finland and Sweden already meet many of the conditions for membership, which include a functioning democratic political system based on a market economy; treat minority populations fairly; commit to resolving conflicts peacefully; the ability and willingness to make a military contribution to NATO operations; and commit to democratic civil-military relations and institutions.
The process was not without obstacles; Turkish President Recep Tayyip Erdogan said on Friday he did not view the two countries' "positive" NATO membership, accusing them of harboring Kurdish "terrorist organisations". But on Tuesday he threw his support behind the nations' bids at the NATO summit in Madrid, Spain.
Both the United States and the United Kingdom expressed support for their application for membership.
What does NATO membership entail?
The reason most countries join NATO is Article 5 of the North Atlantic Treaty, which states that all signatories consider an attack on one to be an attack on all.
Article 5 has been the cornerstone of the alliance since the creation of NATO in 1949 as a counterweight to the Soviet Union.
The purpose of the treaty, and specifically of Article 5, was to deter the Soviets from attacking liberal democracies lacking military strength. Article 5 ensures that the resources of the entire alliance – including the huge US military – can be used to protect any member country, such as smaller countries that would be defenseless without their allies. Iceland, for example, does not have a standing army.
Former Swedish leader Carl Bildt told CNN he doesn't see any new major military bases being built in either country if they join NATO. He said joining the alliance would likely mean more joint military training and planning between Finland, Sweden and the current 30 NATO members. Swedish and Finnish forces could also participate in other NATO operations around the world, such as those in the Baltic states, where several bases have multinational troops.
It should be noted that Russia castigated the decision of Finland and Sweden to join NATO. His deputy foreign minister, Sergei Ryabkov, said on Monday that the decision would be a "mistake" with "considerable consequences", according to the official TASS news agency.
Russia currently shares about 755 miles of land border with five NATO members, according to the alliance. Finland's membership would mean that a nation with which Russia shares an 830-mile border would become officially aligned militarily with the United States.
Adding Finland and Sweden would also benefit the alliance, which would frustrate Russia. Both are serious military powers, despite their small populations.
Russian President Vladimir Putin said on Monday that "Russia has no problem with these states", adding that NATO enlargement "does not pose a direct threat to Russia".
"But the expansion of military infrastructure in this territory will certainly drive our response," he added at the Collective Security Treaty Organization in Moscow. "We will see what it will be depending on the threats that will be created for us."
Read the full report here.
CNN's Rob Picheta, Luke McGee, Nic Robertson, Paul LeBlanc, Per Bergfors Nyberg and Niamh Kennedy and Reuters contributed to this report