Missile strikes reported across Ukraine, including capital Kyiv | world news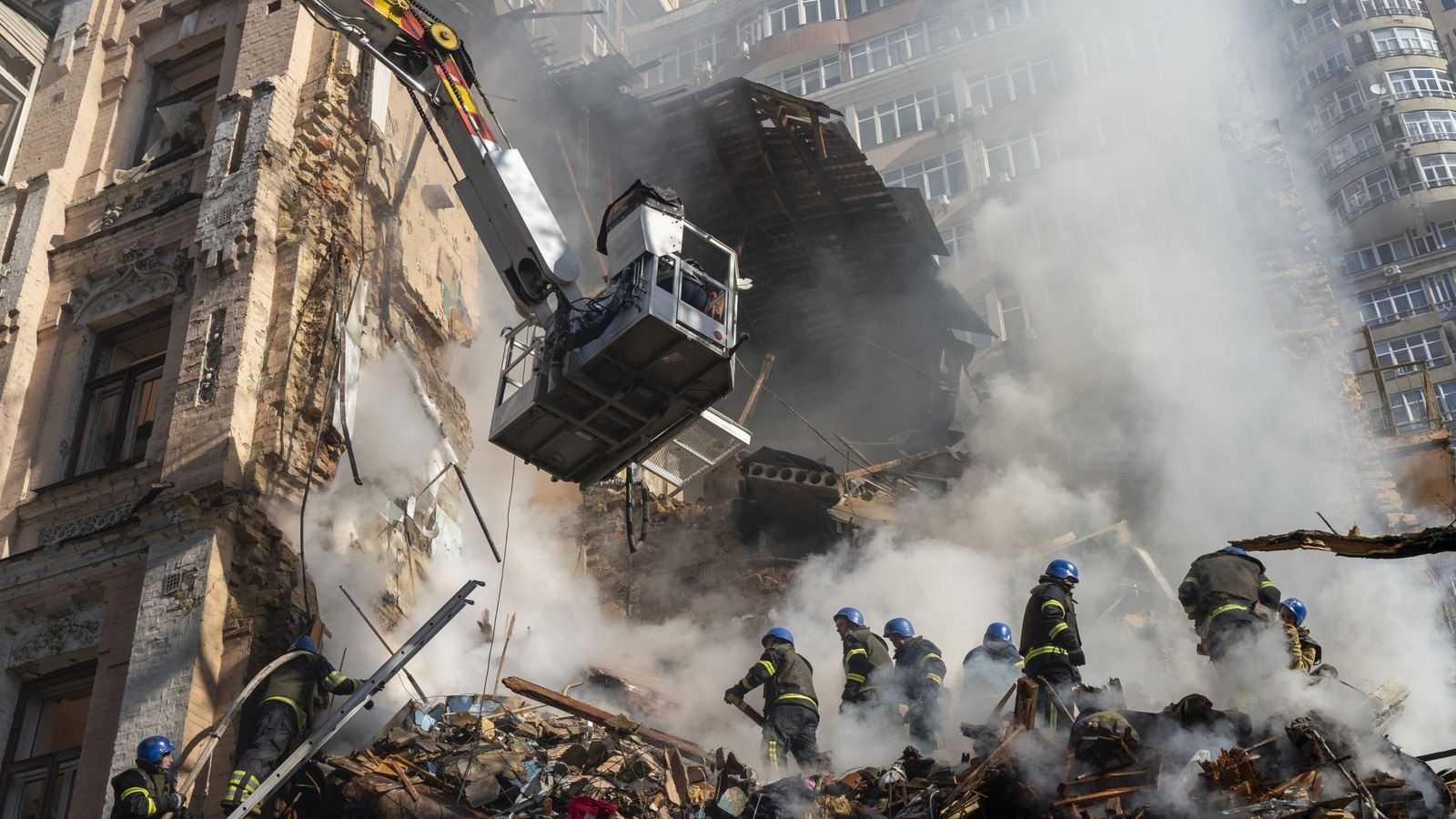 A series of explosions were heard in the Ukrainian capital Kyiv on Monday morning, Reuters reported. Regional authorities in northern, eastern and central Ukraine also reported missile strikes, although the reason for the explosions in Kyiv is not known. Smoke could be seen rising over Kyiv after around 10 explosions, Reuters reported.
The strikes have cut off electricity and water in parts of Kyiv, the Ukrainian capital's mayor has said.
"An area of ​​Kyiv is without electricity and some areas without water following Russian strikes," Vitali Klitschko wrote on Telegram according to the AFP news agency.
Read more: Vladimir Putin's 'private army' recruits convicts 'with HIV and hepatitis'
Ihor Terekhov, the mayor of Kharkiv, said the city was hit by two missiles which targeted "critical infrastructure".
Russia has stepped up its missile attacks in recent weeks after blaming Ukraine for the explosion that damaged the Crimean bridge.
The missile barrage comes two days after Russia blamed Ukraine for a drone attack off Crimea. Russia also announced it was ending its participation in a UN-brokered deal to allow safe passage for ships carrying grain from Ukraine.