NBU calls quarantine and rising inflation key risks for Ukrainian economy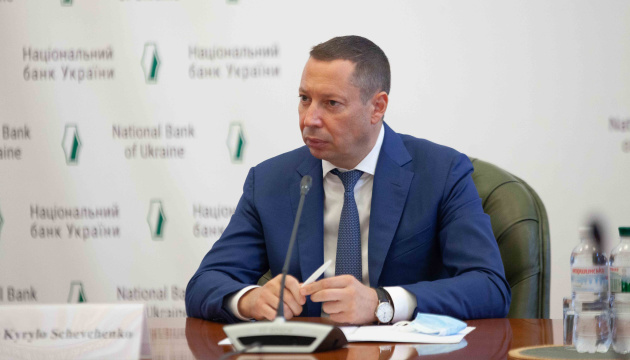 Quarantine restrictions and a sharp rise in global inflation are major risks for Ukraine's economy, said National Bank of Ukraine (NBU) Governor Kyrylo Shevchenko.
"The Ukrainian economy could suffer further economic losses due to new variants of the coronavirus, such as the Delta variant, which are spreading rapidly across the world," Shevchenko said. noted during a briefing on July 22, reports an Ukrinform correspondent.
According to National Bank estimates, the negative contribution to annual real GDP from all quarantine restrictions that were imposed in the first half of 2021 was 0.6 pp. Unlike the quarantine restrictions that were in place in spring 2020, the latest restrictions have not had a dampening effect on inflation, mainly due to continued strength in consumer demand.
The likelihood of a longer and more pronounced surge in global inflation is increasing, driven by strong fiscal and monetary stimuli. This creates risks of increased inflation imported to Ukraine and more rapid tightening of their monetary policies by the main central banks. This latest development could reduce investor interest in emerging markets, including Ukraine.
Other pro-inflationary risks remain significant, such as an escalation of the military conflict with Russia and a sharp deterioration in the terms of trade.
In view of the above balance of risks, the NBU board decided to raise the policy rate to 8% and tighten monetary policy through additional measures. These measures include the continued phasing out of anti-crisis measures; fixing the interest rate on refinancing loans at the level of the key rate + 1 pp for quantitative tenders, and at least at this level for interest rate tenders; and reduce the planned amounts of daily interventions to buy currencies on the interbank foreign exchange market from $ 20 million to $ 5 million.
As reported by Ukrinform, the National Bank has decided to increase the discount rate to 8% per annum.
In June 2021, the National Bank decided to keep the discount rate at 7.5%. From April 16, the NBU increased the discount rate from 6.5% to 7.5%, and from March 5 – from 6% to 6.5%. The discount rate at the 6% level has been in force in Ukraine since June 2020. Since last summer, the NBU board has repeatedly decided to keep it at the same level.
ish