October 17, 2022 Russia-Ukraine News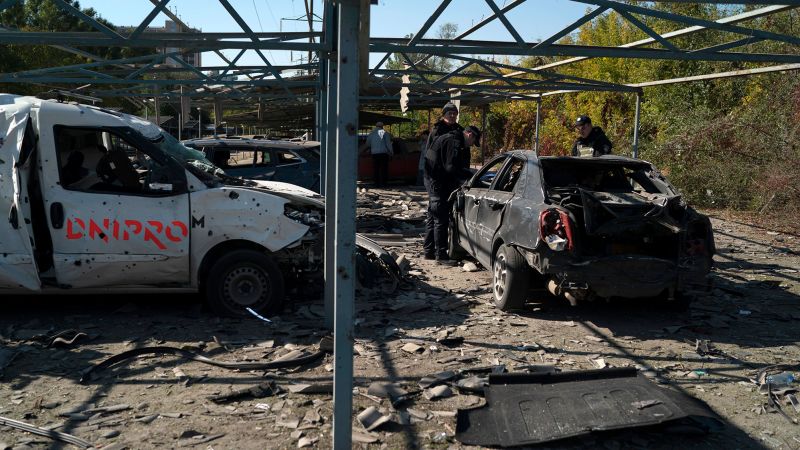 In a first, Ukrainian and Russian human rights officials met on Monday in a prisoner swap between the two sides.
Dmytro Lubinets, Commissioner for Human Rights of the Ukrainian Parliament, met Tatyana Moskalkova, Russian Commissioner for Human Rights, during the exchange of more than 200 prisoners of war.
Moskalkova posted a video of the meeting on Telegram. It is not known exactly where the exchange took place.
In the video, Lubinets and Moskalkova approach on a deserted highway, shake hands and have a brief exchange.
"Today is the day when our civilian sailors will go home," Moskalkova told Lubinets. "It is also important that we ensure that safe corridors exist for our work with evacuees. We have many questions, but the most important thing is to return all their documents to them. So that's why I come to you today, and I'm here to help you in case an evacuee or refugee needs a specific document or confirmation of their identity.
"It is an important humanitarian aspect in terms of social rights," she said.
Lubinets replied that "we are exchanging lists, and I ask you to work on it and be in touch on what is possible".
"Most importantly, we have activated the process of exchanging civilians from our countries. I'm sure you want it as much as we do.
Moskalkova said "everyone is certainly interested in this way forward."
In a summary of the meeting posted on Telegram, Moskalkova said that she "met for the first time with the Commissioner for Human Rights of Ukraine Dmitry Valeryevich Lubinets. We had a constructive dialogue and agreed to continue to work to ensure the proper treatment of prisoners, continue to work for future exchanges, protect the rights of civilians and know the fate of missing persons.
Lubinets, on his Telegram account, said "the need for negotiations is the humanitarian sphere."
"In particular, we discussed the need to intensify the repatriation of prisoners of war and the release of civilian hostages," he said.
He said the two men discussed, among other things, the need to "develop ways to visit prisoners of war, to inspect their places of detention, both in the territory controlled by the Russian Federation and in Ukraine " and "to search in depth for missing persons". "
They also discussed Ukraine's desire to visit prisoners of war held in Olenivka, which is in an occupied part of the Donetsk region.
"At the end of the meeting, it was agreed to send official letters for the implementation of the discussed tasks involving the protection of human rights," Lubinets said.