Oil rallies as analyst warns Ukraine crisis could be 'seismic event' for energy market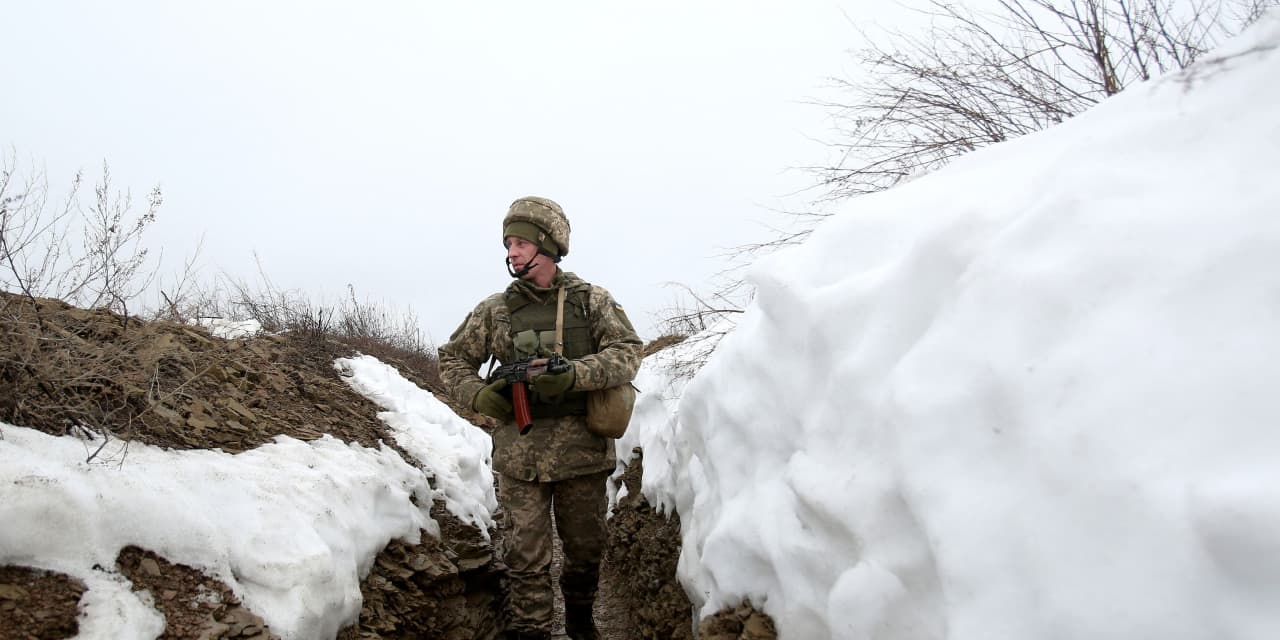 Oil futures rallied on Friday to post a fourth straight weekly gain, with an analyst warning of potential supply disruptions as tensions between Russia and Ukraine escalate.
"From an energy perspective, this could be a seismic event," said Phil Flynn, senior market analyst at The Price Futures Group. Russia is not only a major oil producer, but Europe, in its rush to get rid of fossil fuels, has "become more dependent on Russia as its main source of energy".
"From an energy point of view, [the Russia and Ukraine crisis] could be a seismic event."

— Phil Flynn, Price Futures Group

Russia has begun moving tanks and other military equipment west to Ukraine from its Far Eastern bases as diplomats negotiate the crisis, The Wall Street Journal reported Friday, citing US officials and social media.
Also on Friday, the Associated Press reported that a cyberattack had temporarily unavailable a number of Ukrainian government websites. Ukrainian Foreign Ministry spokesman Oleg Nikolenko told the news agency that while it was too early to find out who is behind the attack, "there is a long record of Russian cyberattacks against the Ukraine in the past".
"The emerging crisis between Russia and Ukraine increases the political risk premium," Manish Raj, chief financial officer of Velandera Energy Partners, told MarketWatch.
"While the Russian-Ukrainian crisis directly affects regional natural gas prices, crude oil prices are generally on the sidelines as little Russian oil transits Ukraine," he said. "Nevertheless, the possibility of armed conflict is a serious development and has wide geopolitical ramifications, thereby increasing oil price premiums."
Read: Tensions between Russia and Ukraine are not fully priced into commodities
West Texas Intermediate crude for delivery in February CL00,
+0.54%
CLG22,
+0.54%
rose $1.70, or 2.1%, to settle at $83.82 a barrel on the New York Mercantile Exchange, leading the US benchmark to post a weekly gain of 6.2%, its fourth consecutive weekly rise, according to Dow Jones Market Data.
March Brent crude BRN00,
+0.48%
BRNH22,
+0.48%,
the global benchmark, added $1.59, or 1.9%, to $86.06 a barrel on ICE Futures Europe, for a weekly gain of 5.3%.
Oil markets were also comforted by renewed demand optimism, Raj said. Many oil demand centers, particularly Spain and wider European Union countries, have "begun to perceive COVID as endemic", implying that they are "learning to live with COVID rather than to impose sporadic blockages".
Meanwhile, the Organization of the Petroleum Exporting Countries and its allies, known as OPEC+, have stuck to a plan to gradually increase production, resisting pressure from the Biden administration and others to accelerate increases. At the same time, some OPEC members failed to meet the tightened quotas.
Supply expectations continue to call for increased production from OPEC+ and U.S. shale producers in the coming months, said Robbie Fraser, global head of research and analytics at Schneider Electric, in a note.
"However, geopolitics and unforeseen disruptions have added price support, at least in the short term," he said. "Unrest in countries such as Libya and Kazakhstan has caused large, but likely temporary, production losses in recent weeks, while the chances of a breakthrough around a renewed Iranian nuclear deal have once again dimmed. "
"The net result is mixed conditions which, in some respects, have been mirrored by the [Energy Information Administration] report, which showed a steeper decline in U.S. crude inventories that was more than offset by a significant increase in gasoline inventories," Fraser said.
Oil prices traded higher on Friday despite news of a potential release of crude from China's strategic reserves and a weekly increase in the number of active U.S. oil rigs.
Reuters reported that China will release oil ahead of the Lunar New Year, which falls on February 1, as part of a global consumer effort coordinated by the United States and Baker Hughes BKR,
+4.53%
said on Friday that the number of active U.S. oil rigs increased by 11 to 492 this week. That marked the biggest weekly rise since October, according to data from Baker Hughes.
Some analysts see the possibility for oil prices to take a break near current levels.
"While the outlook for the global oil market has improved in recent weeks with a lower surplus now expected in 2022, developments have probably not been bullish enough to push futures to new multi-year highs for the oil market. moment," analysts at Sevens Report Research said in Friday's Bulletin.
"To be clear, oil's long-term uptrend remains mostly intact at this time, but oil has become overbought in the near term," they said. "As such, we expect the market to consolidate some here after WTI is up more than 25% from the December 20 lows."
Among the petroleum products traded on Nymex, February gasoline RBG22,
+0.20%
nailed up 1.5% at $2.419 a gallon, up 5.2% for the week. February fuel oil HOG22,
+0.10%
also rose 1% to $2.634 per gallon, for a weekly gain of 6.1%.
Natural gas futures, meanwhile, saw their February contract NGG22,
-0.87%
settle down 0.2% to $4.262 per million British thermal units after falling 12% on Thursday. For the week, however, prices were up 8.8%.