Power cuts hit Ukraine's capital, Kyiv, as Russia destroys energy grid | world news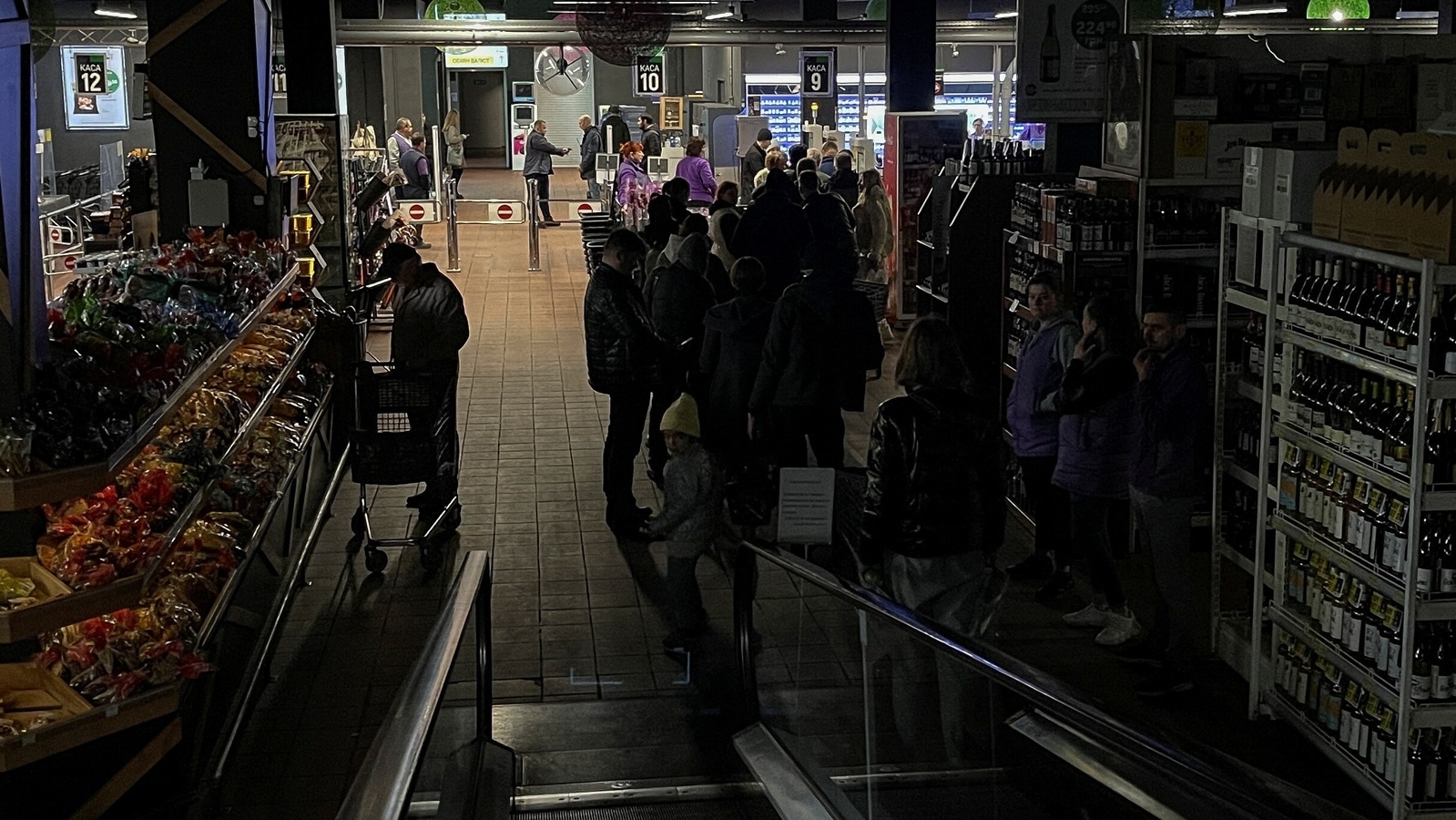 Kyiv's energy operator said on Sunday that scheduled blackouts had been introduced in the Ukrainian capital as Russia repeatedly targeted the country's power grid.
More than a million Ukrainian homes have lost power as a result of recent Russian strikes, according to Ukraine's presidency, with at least a third of the country's power plants destroyed before winter.
Moscow announced a new incursion on Sunday, claiming to have destroyed a depot in central Ukraine that stored more than 100,000 tons of aviation fuel.
Read more: Watch: 'Rishi Sunak is not British' says 'racist' caller on UK show. The host responds
Ukrainian President Volodymyr Zelensky on Saturday night denounced Russia's "infamous strikes against critical objects" after fresh attacks on energy facilities and power outages were reported across the country, including in western Ukraine. Ukraine, far from the front line.
National energy operator Ukrenergo introduced "stabilization closures" in Kyiv on Sunday to "avoid accidents", energy company DTEK said in a statement on its website.
The outages began from 11:13 a.m. (0813 GMT) with consumers in Kyiv split into three groups that will be "disconnected for a while", DTEK said.
He added that the outages were not expected to last "more than four hours" but could be longer "due to the extent of damage to the power supply system".
DTEK reiterated calls for residents to use electricity "sparingly" and for businesses to limit their use of outdoor lighting.