Russia blames Ukraine for deadly train station bombing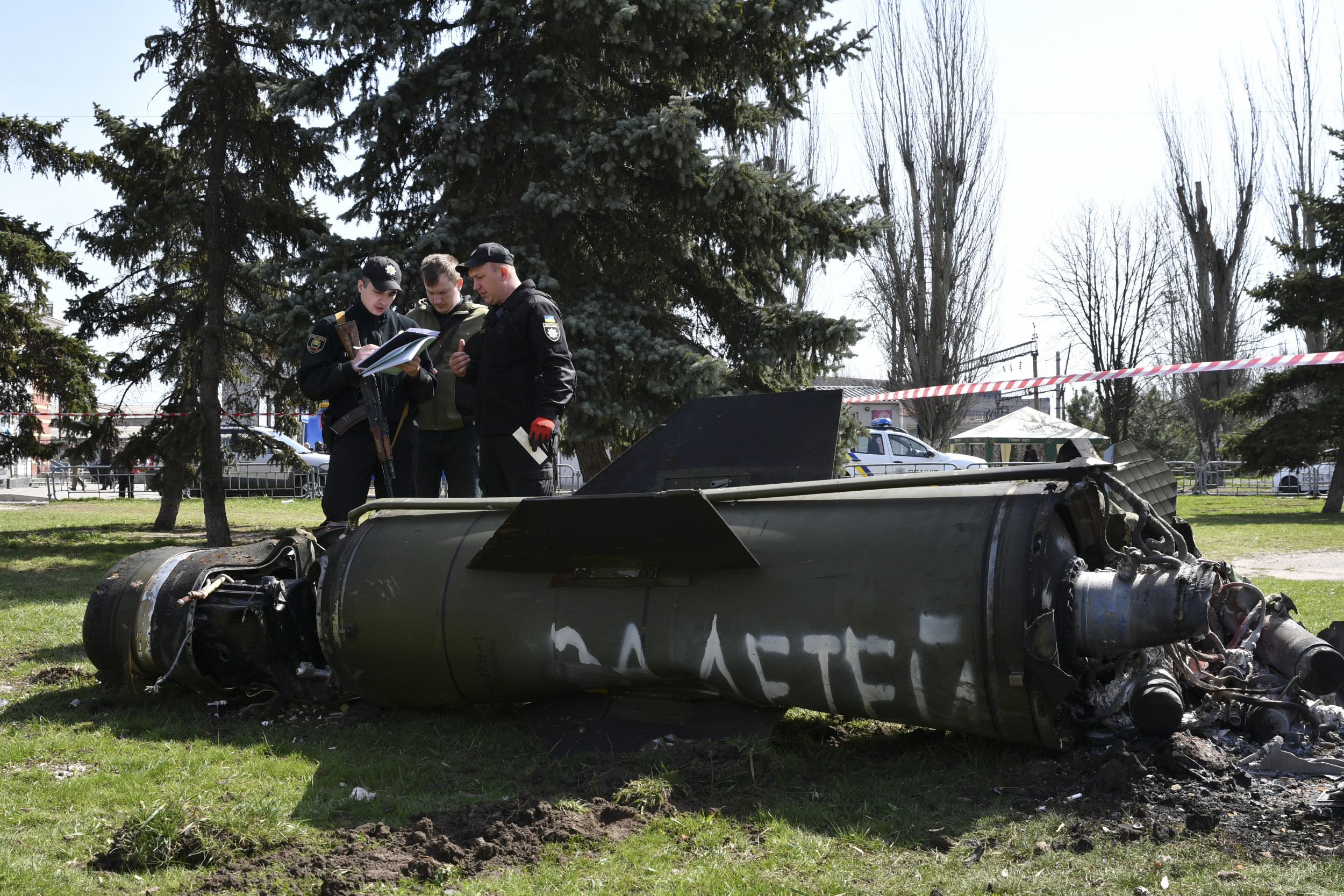 Von der Leyen pushes Ukraine towards the next stage of EU membership
Ukrainian President Volodymyr Zelensky met with European Union leaders in Kyiv on Friday.
After visiting Bucha, European Commission President Ursula von der Leyen and European Union High Representative for Foreign Affairs and Security Policy Josep Borrell.
At a joint press conference, Von der Leyen the European Union accelerates Ukraine's application for membership.
"Ukraine belongs to the European family," she said. "We have heard your requests loud and clear. And today we are here to give you a positive first response."
She handed Zelensky a formal questionnaire which, once completed by Kyiv, will get a response "within weeks", unlike the usual years, reports AFP's Marc Burleigh.
"In this envelope, dear Volodymyr, there is an important step towards EU membership," she said. "The questionnaire found here is the basis for our discussion in the coming weeks. This is where your path to Europe and the European Union begins."
She promised to be available for Ukraine "24 hours a day, seven days a week".
"We will speed up this process as much as possible, while ensuring that all conditions are met," she added.
She also said the EU was moving forward with its fifth sanctions package against Russia and continuing to provide financial and humanitarian aid and security assistance to Ukraine.
"Russia will sink into economic, financial and technological decadence while Ukraine marches towards a European future," she added.
Zelensky said he would complete the form within a week and asked for European support to go beyond the sanctions.
"I would like to thank the whole world, the EU, Ursula von der Leyen personally, for the fifth sanctions package, but I think it is not enough," he said. "Sanctions must increase, otherwise Russia will not listen."
He added that Ukraine can "bring territories back" but it cannot "bring these people back to life".