Russia holds annual Victory Day parade amid Ukraine crisis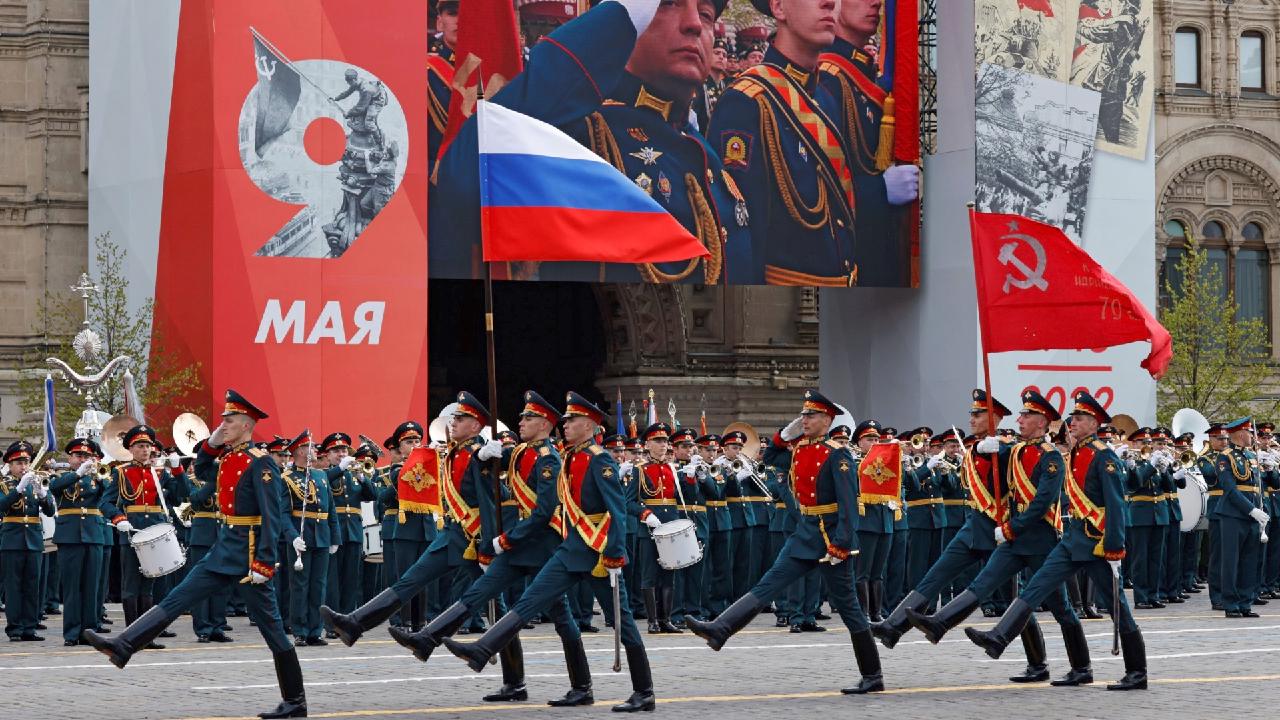 Russia held its annual Victory Day military parade in Moscow's Red Square on Monday to mark the 77th anniversary of the Soviet Union's defeat by Nazi Germany in the Great Patriotic War.
This year's parade was watched closely around the world as the Russia-Ukraine conflict keep on going. Russia launched what it describes as a "special military operation" in Ukraine on February 24.
Speaking at the parade, Russian President Vladimir Putin said the operation was necessary and "timely", and that it had been provoked by the West. He said NATO and Ukraine were creating "unacceptable for us" threats on Russia's borders.
Russia "urged Europe to find a fair compromise, but it didn't want to listen to us," Putin said, calling the operation a "good decision" of an independent, strong and sovereign country.
He told Russian military forces that they were fighting for Russia's security. "You are fighting for your homeland, its future," he said.
"The death of every soldier and officer is painful for us," he said. "The state will do everything to take care of these families."
Russian President Vladimir Putin shakes hands with war veterans before a military parade in Red Square in Moscow, Russia, March 9, 2022. /CFP
Russian President Vladimir Putin shakes hands with war veterans before a military parade in Red Square in Moscow, Russia, March 9, 2022. /CFP
Up to 11,000 soldiers and more than 130 armored vehicles marched on Red Square. T-90M Proryv (Breakthrough) main battle tanks, S-400 air defense missile systems and Yars thermonuclear intercontinental ballistic missiles were among the weapons displayed at the parade.
In total, military parades have taken place in 28 Russian cities this year, involving nearly 65,000 people, around 2,400 types of weapons and military equipment as well as more than 460 aircraft, according to the Russian Defense Ministry.
In December last year, Russia sent draft agreements to NATO and the United States on security guarantees in Europe for Western countries to consider. Moscow has asked Washington to prevent further eastward expansion of NATO and to deny former Soviet republics membership of the alliance.
Russia also demanded that the United States and NATO not deploy offensive weapons in its neighboring countries.
But Russia and the West have failed to agree on the issue despite a flurry of diplomatic efforts.
The United States and its NATO allies have condemned Russian military action in Ukraine and imposed sweeping sanctions on Russian organizations and individuals. Moscow retaliated with a series of retaliatory measures.
In the latest move to increase pressure on Moscow, the Group of Seven (G7) countries pledged on Sunday to ban or phase out imports of Russian oil and the United States unveiled sanctions against leaders of the Russian bank Gazprombank and other companies.
During this time, Western countries provided a large amount of military assistance to Ukraine. Russian forces have threatened to target these weapons.