Russia-Ukraine news: India asks its nationals and students to consider leaving temporarily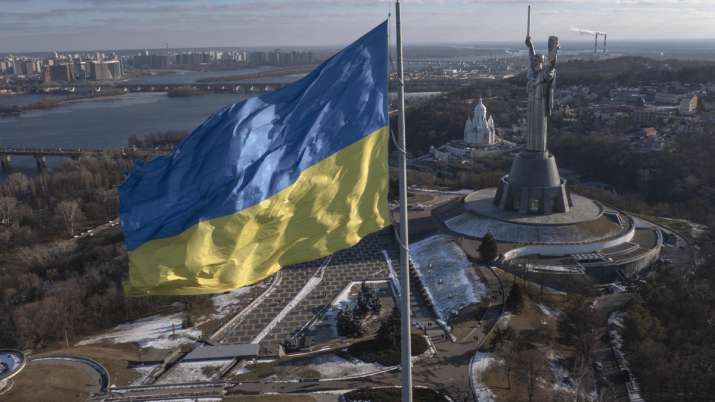 Strong points
The United States said that Russia could invade Ukraine because it has assembled heavy troops near the border
However, Russia denied the accusation, saying it had the right to mobilize troops inside the border
US warns Russia of 'serious consequences' if its forces invade Ukraine
Russia-Ukraine news: India has asked its nationals and students staying in Ukraine to consider temporarily leaving the country given the escalating tensions between the European country and Russia.
"Given the uncertainties of the current situation in Ukraine, Indian nationals in Ukraine, especially students whose stay is not essential, may consider leaving temporarily. Indian nationals are also advised to avoid all non-essential travel. essential to and within Ukraine," the Embassy of India, Kyiv, said in a notice to Indian nationals in Ukraine.
"Indian nationals are requested to keep the Embassy informed of their status in Ukraine to enable the Embassy to reach them if necessary. The Embassy continues to operate as normal to provide all services to Indian nationals in Ukraine," he added.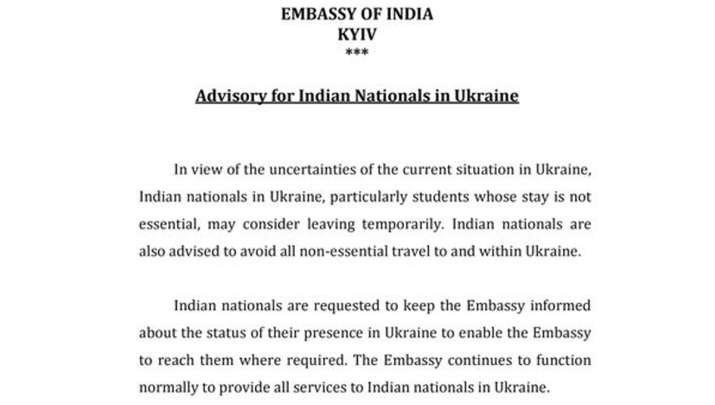 Meanwhile, the United States is relocating its Ukrainian embassy operations from the capital Kyiv to the western city of Lviv, Secretary of State Antony Blinken said on Monday, citing a "dramatic acceleration in the build-up of Russian forces." .
Since November, Ukraine and some Western countries have accused Russia of gathering heavy troops near the Ukrainian border with a possible "invasion" intent.
Russia has denied the accusation, saying it has the right to mobilize troops inside its borders to defend its territory because the activities of the North Atlantic Treaty Organization (NATO) pose a threat. for Russian border security.
The Biden administration has repeatedly warned Russia of "serious consequences" should its forces invade Ukraine and insisted on a diplomatic solution to the matter.
READ MORE: War, peace, stalemate? The coming week could decide the fate of Ukraine
latest news from india