Russian forces likely redeploying to eastern Ukraine, Pentagon says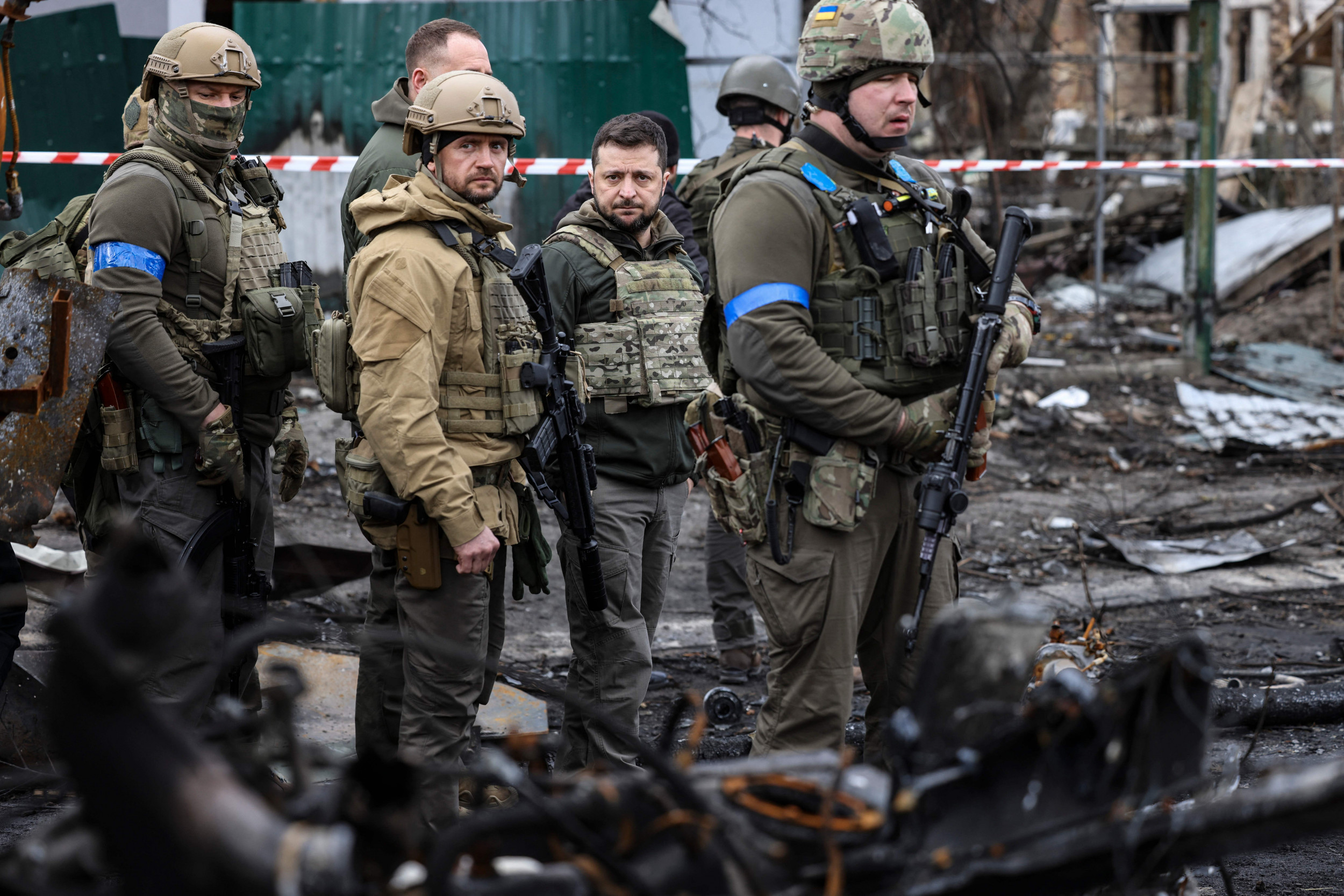 Foreign officials join call for Russia's accountability after Bucha
Foreign officials are joining the United States' call for Russia to be suspended from the UN Human Rights Council following war crimes allegations in Bucha, Ukraine.
Liz Truss, Britain's foreign secretary, has said Russia "must be put on hold" after reports of "heinous butchery" at Bucha.
Latvian Foreign Minister Edgars Rinkēvičs echoed the call for the Russian suspension.
"The country that launched the war against Ukraine, commits gross and systemic human rights violations and war crimes has no place in [the Human Rights Council]", he tweeted.
Former US ambassador to the UN Nikki Haley said ousting Russia from the HRC was "the right decision".
"It should be easy for every country to support this," she said in a tweet. "As long as Russia sits on the council with China and Venezuela, it remains a joke and a disgrace to human rights."
US Ambassador to the UN Linda Thomas-Greenfield called on the 140 members of the United Nations to "match our words with action" after seeing the images of dead civilians walking out of Bucha.
"We cannot let a Member State that overturns all the principles that are dear to us continue to participate in the [U.N. Human Rights Council]", she said. "Russia should not occupy a position of authority in this body, nor should we allow Russia to use its seat on the Council as a propaganda tool to suggest that she has a legitimate human rights concern."
A two-thirds majority of the 193 members of the UN General Assembly, 129 countries, could expel Russia from the HRC. Last month, 141 countries voted to condemn the Russian invasion of Ukraine.
The president of the UN Human Rights Council said she was "horrified" by the images of dead civilians in Bucha.
"Reports emanating from this and other areas raise serious and disturbing questions about possible war crimes as well as serious violations of international humanitarian law and serious violations of international human rights law," said said the United Nations High Commissioner for Human Rights, Michelle Bachelet, in a statement.
She added that independent and effective investigations into what happened at Bucha are "vital" to "ensure truth, justice and accountability".
Foreign officials including French President Emmanuel Macron, British Prime Minister Boris Johnson and Belgian President Alexander De Croo, as well as the German, Polish and Canadian foreign ministries, have joined calls to hold Russia accountable for its shares in Bucha.
They expressed support for international investigations into reports of Russian war crimes and promised to impose tougher sanctions on Russia.
The UN Security Council called a meeting on Tuesday to discuss the growing evidence of war crimes in Ukrainian cities, including Bucha," UK Ambassador to the UN Barbara Woodward said. The UK took over the presidency of the council this month.
The Russian delegation to the UN requested a meeting of the UNSC on Monday on "the Ukrainian provocation in Bucha", but said the British delegation had rejected its request.
"As we understand, the main task of our British colleagues is to dissolve through baseless procedural pretexts our request at another meeting on Ukraine scheduled for Tuesday with greater emphasis," the Russian official said. UN Dmitry Polyanskiy on Telegram. "They clearly want to avoid us raising this issue separately, which will damage the reputation of Western countries who have already accused Russia of murdering civilians in Bucha. This will not work and the world should learn the truth. We We will insist on the meeting taking place on Monday as we requested."