Russia's attack on Kyiv likely an attempt to disrupt Western arms supply (UK intelligence)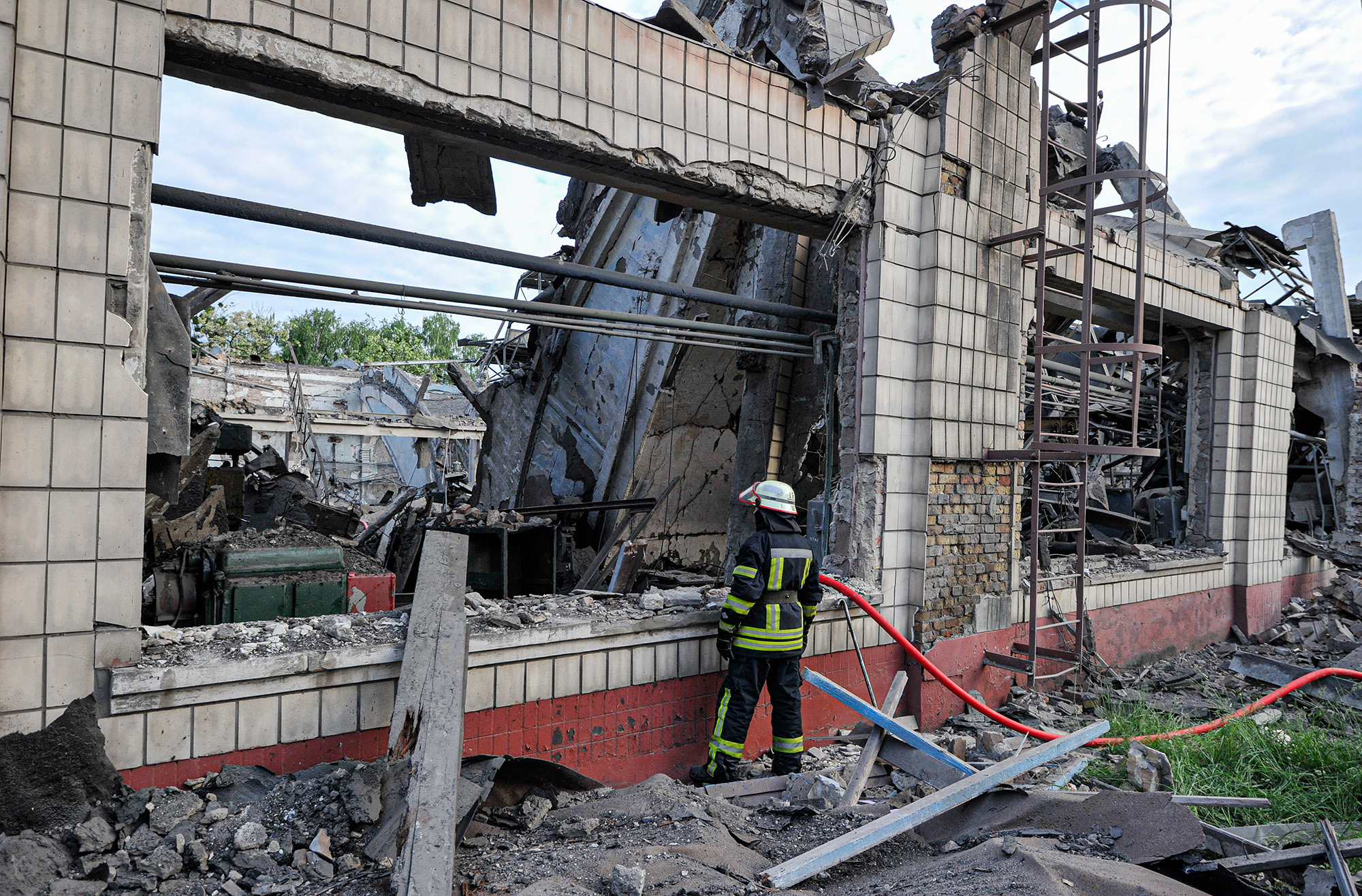 Ukrainian President Volodymyr Zelensky met with frontline soldiers and internally displaced Ukrainians during a trip to the Zaporizhzhia region on Sunday.
Zelensky "visited the front line positions of the Ukrainian army", taking the opportunity to familiarize himself "with the operational situation on the front line of defense", according to a statement from the Ukrainian presidency.
The president spoke with the soldiers, presenting them with state awards and thanking them for their service, the statement said.
"I want to thank you for your great work, for your service, for protecting us all, our state. I am grateful to everyone. I want to wish you and your families good health. Take care from you," Zelensky told the frontline soldiers.
It also paid for a trip to a sanatorium where internally displaced Ukrainians forced to flee their homes received shelter and medical treatment, according to a separate statement from the Ukrainian presidency.
A little more context: Nearly 12 million Ukrainians have been internally displaced by Russia's invasion of Ukraine, Zelensky told Luxembourg lawmakers on Thursday.
I understand that everyone wants to go home. And this accommodation, as comfortable as it is, cannot be compared to your own home. There's nowhere better than home," Zelensky told the internally displaced on Sunday.
Displaced people who had traveled from the southern city of Mariupol told the president of the 'tragic events they had to endure due to the Russian invasion', asking him for help in recovering lost documents and issuing certificates of deaths of deceased relatives in the temporarily occupied region. territories, according to the press release.
Zelensky invited them to suggest "legislative changes" that could be made to simplify the procedures for obtaining these documents.
He assured the displaced that all those who have lost their homes will be offered "comfortable accommodation", according to the statement.
Finally, Zelensky gave a gift to an 8-year-old boy, Yehor Kravtsov, who kept a diary while living under bombardment in Mariupol. Yehor, whose "Mariupol Diary" writings have been published on social media, shared his experiences of the bombardment of the city with Zelensky.