Sherman says civilians in Mariupol are starving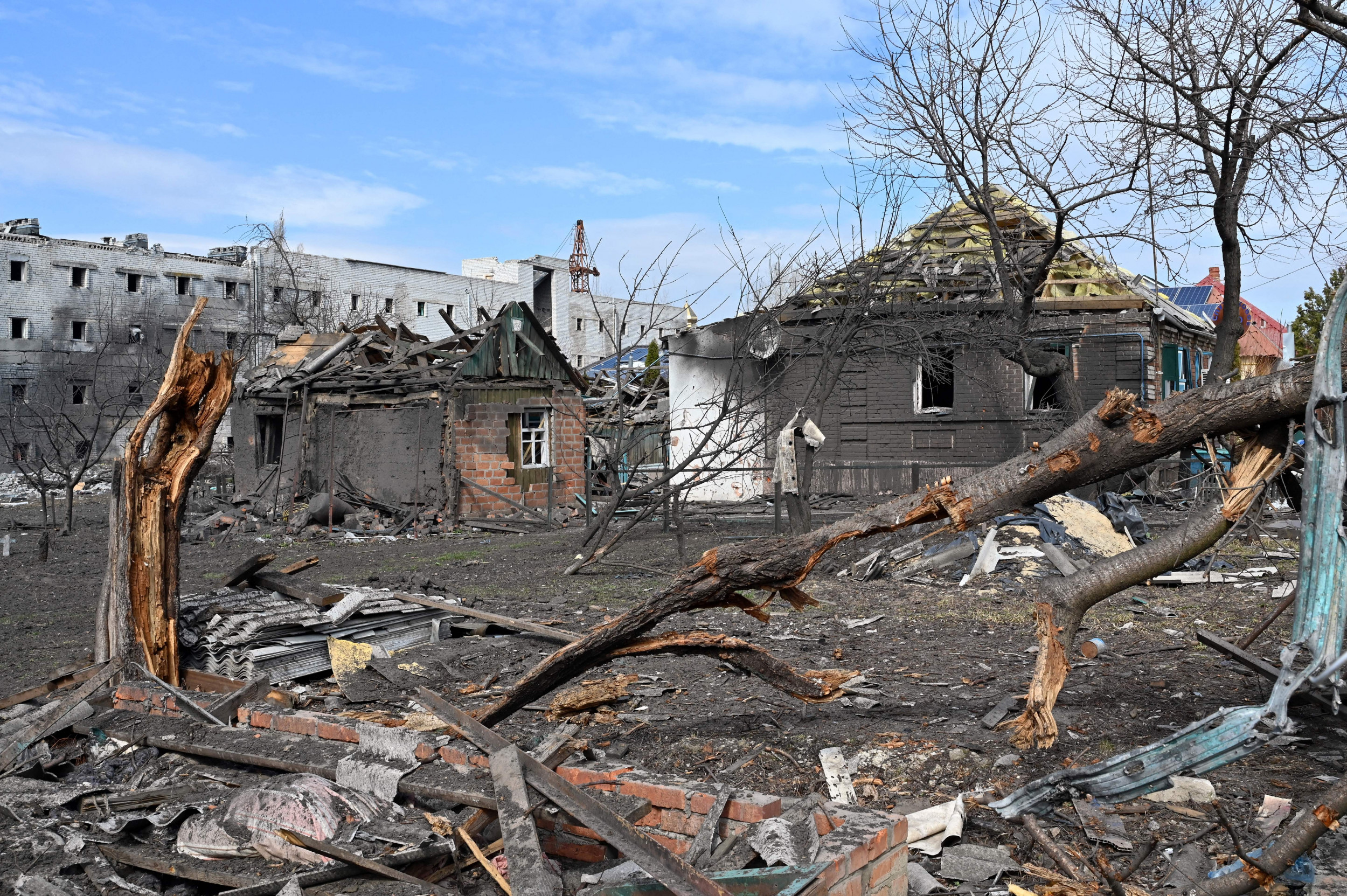 Sherman says civilians in Mariupol are starving
Food insecurity continues to be a growing concern in Ukraine and around the world as the Russian invasion continues. Mariupol city officials say civilians remaining in town are beginning to starve, US deputy secretary of state says Wendy Sherman said Tuesday.
"A mother told reporters she could only feed her three daughters a spoonful of honey a day while they were hiding from Russian bombs," Sherman told the UN Security Council meeting on Tuesday. . "People have resorted to melting snow for drinking water."
"Now city officials are saying people are starting to die, to starve," she said. "Think about it. Five weeks ago, Mariupol was at peace. It was actually a bustling port city, a grain exporter that helped feed the world. Today, its people are dying."
On Tuesday, Ukrainian President Volodymyr Zelensky said up to 100,000 people remained in Mariupol as Russian forces continued to blockade the city. Those who remain are deprived of food, water, heating and electricity. The concern extends beyond the beleaguered city as efforts continue to get humanitarian aid inside Ukraine.
"Now the World Food Program is warning that 45% of Ukrainians – living in one of the world's largest breadbaskets – are worried about having enough to eat," Sherman said.
Food security has become a growing global concern, with both Ukraine and Russia being major agricultural producers. The Black Sea, a major global grain trade route, continues to be compromised by Russian forces. Sherman says the Russian Navy is essentially blocking access to Ukrainian ports, "cutting off grain exports."
"30% of global wheat exports typically come from the Black Sea region," Sherman said. "Just like 20% of the world's corn and 75% of sunflower oil. But Russia has bombed at least three civilian ships transporting goods from Black Sea ports to the rest of the world.
"They would prevent around 94 ships carrying food for the global market from reaching the Mediterranean," she continued. "It's no wonder that many shippers are now reluctant to send ships to the Black Sea, even to Russian ports, given the danger posed by Russian forces."
Food prices, already high amid the COVID-19 pandemic, continue to climb. Already high prices for commodities, including wheat, have risen 20 to 50 percent so far this year in the Middle East and Africa, Sherman said.
She called on the international community to face the moment and strengthen global food security amid Putin's war.