The UN secretary general will travel to Ukraine on Thursday to meet President Zelensky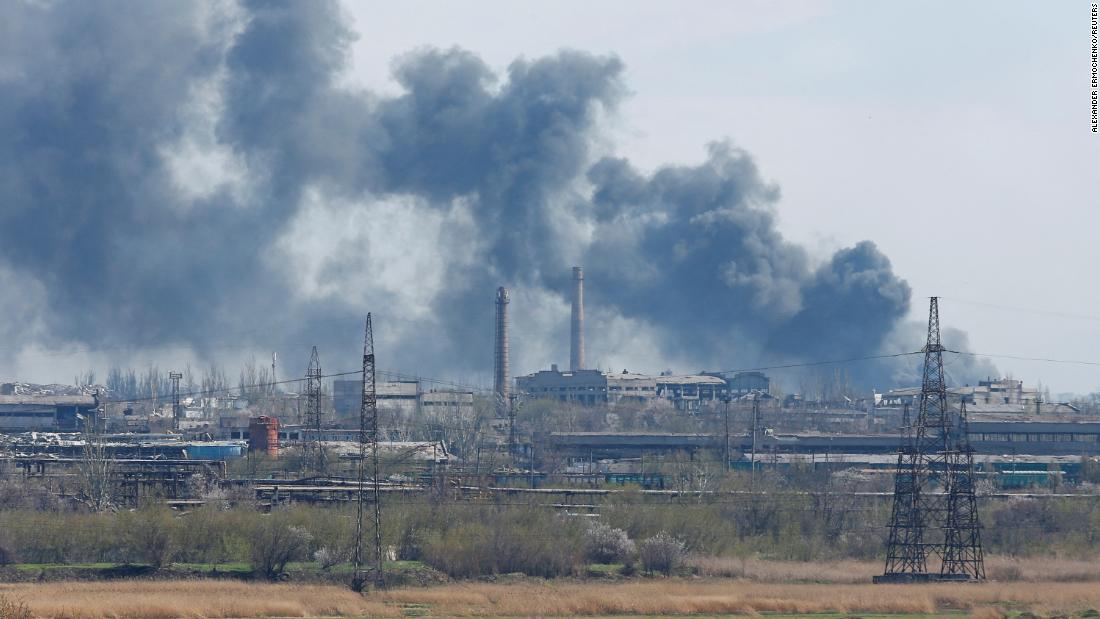 When Russian troops invaded Ukraine and began closing in on its capital, kyiv, Andrii Dereko pleaded with his 22-year-old daughter-in-law, Karina Yershova, to leave the suburb where she lived.
But Yershova insisted she wanted to stay in Bucha, telling him: "Don't talk nonsense, everything will be fine – there will be no war," he said.
With her tattoos and long brown hair, Yershova stood out in the crowd, her stepfather said, adding that despite her rheumatoid arthritis she had a fiercely independent spirit: "She herself decided how to live ".
Yershova worked at a sushi restaurant in Bucha and hoped to graduate from college in the future, Dereko said, "She wanted to expand."
As Russian soldiers surrounded Bucha in early March, Yershova hid in an apartment with two other friends. On one of the last occasions Dereko and his wife, Olena, heard from Yershova, she told them that she had left the apartment to get food from a nearby supermarket.
"We didn't think the Russians would get to such a point that they would shoot civilians," he said. "We all hoped that at least they wouldn't touch the women and children, but the opposite happened."
When weeks have passed without a word from Yershova, the family is in desperate need of news. Her mother left a message on Facebook begging anyone who knew what had happened to her to contact her.
Friends told him that images of a dead woman with tattoos similar to Yershova's – which included a rose on her forearm – had been posted on a Telegram group set up by a detective in Bucha who was trying to identify hundreds of bodies found in the city after Russian troops withdrew from the area two weeks ago.
Dereko says the footage, seen by CNN, shows her stepdaughter's mutilated body. The police told the family that she had been killed by Russian soldiers.
It looked like she had been tortured or beaten, he said. "They mutilated her. They shot her in the leg, then gave her a tourniquet to stop her bleeding. And then they shot her in the temple."
Dereko also believes Yershova was sexually abused by Russian troops. "The [police] investigator suggested" that she had been raped, he said.
CNN has not been able to independently verify this claim. Officers overseeing the case declined to comment to CNN due to the ongoing investigation. CNN has contacted kyiv prosecutors for comment.
The Dereko family's agonizing wait for answers reflects growing anxiety amid reports of wartime rape in the country.
Ukrainian officials say Russian forces have sexually abused women, children and men since the invasion began, using rape and other sexual offenses as weapons of war.
Ukrainian human rights groups and psychologists CNN spoke to said they were working around the clock to deal with a growing number of sexual abuse cases involving Russian soldiers.
Read the full story: