Ukraine live news: Russia feels 'too strong' to end war, says Zelenskyy – as hundreds of bodies found in Mariupol buildings | world news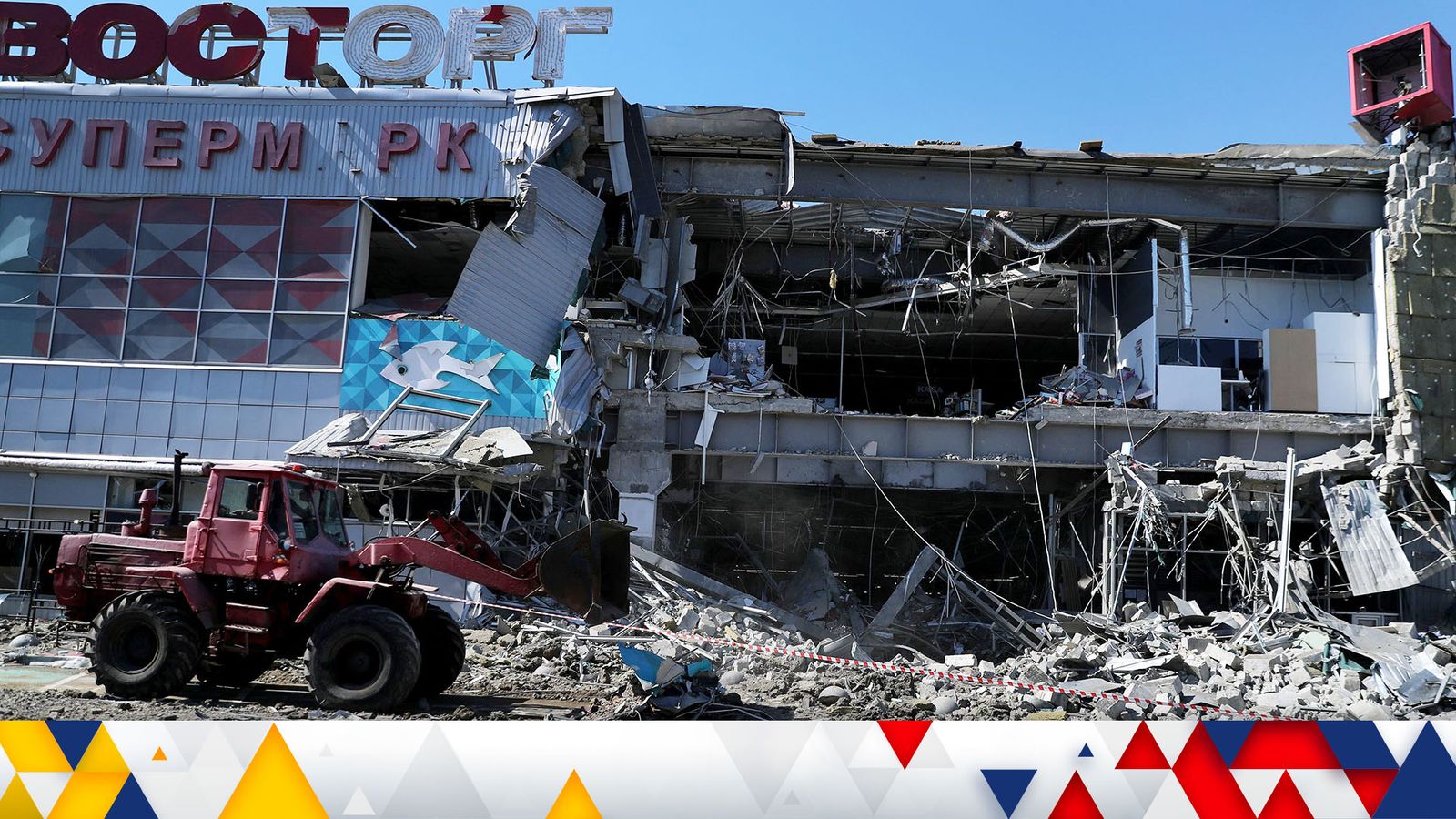 Millions of people could starve because of Russia's blockade of Ukrainian Black Sea ports, Ukrainian President Volodymyr Zelenskyy has warned.
He said in a televised statement that the world was on the brink of a "terrible food crisis".
Ukraine, one of the world's leading food suppliers, is currently unable to export wheat, corn, oil and other products.
"Millions of people could starve to death if the Russian blockade of the Black Sea continues," he said.
Last year, grain exports from Ukraine fed 400 million people around the world. Very few are now leaving the country.
Russia is not only blockading Ukrainian ports, it is also accused of stealing its grain. It was captured by satellite loading it onto ships in the ports it occupied.
Russia has said it will allow food exports from Ukraine if Ukraine clears mines – but Ukraine fears Russia could exploit the lack of mines militarily.
Mr Zelenskyy's televised speech follows a stern warning about the same issue from the World Food Program yesterday.
Spokesman Petroc Wilton told Sky News international affairs editor Dominic Waghorn that the war is making a dire situation even worse.
He said: "Food prices were already rising very, very high.
"The concern now is that Ukraine is making these things worse, but also because of the impact that the Ukraine crisis is having on aviation fuel costs (and) international shipping costs.
"So the real concern right now is that Ukraine will make an already dire situation worse."