Ukraine live news: Ukraine confirms that Russia has captured the key city of Lysychansk | Ukraine Live | world news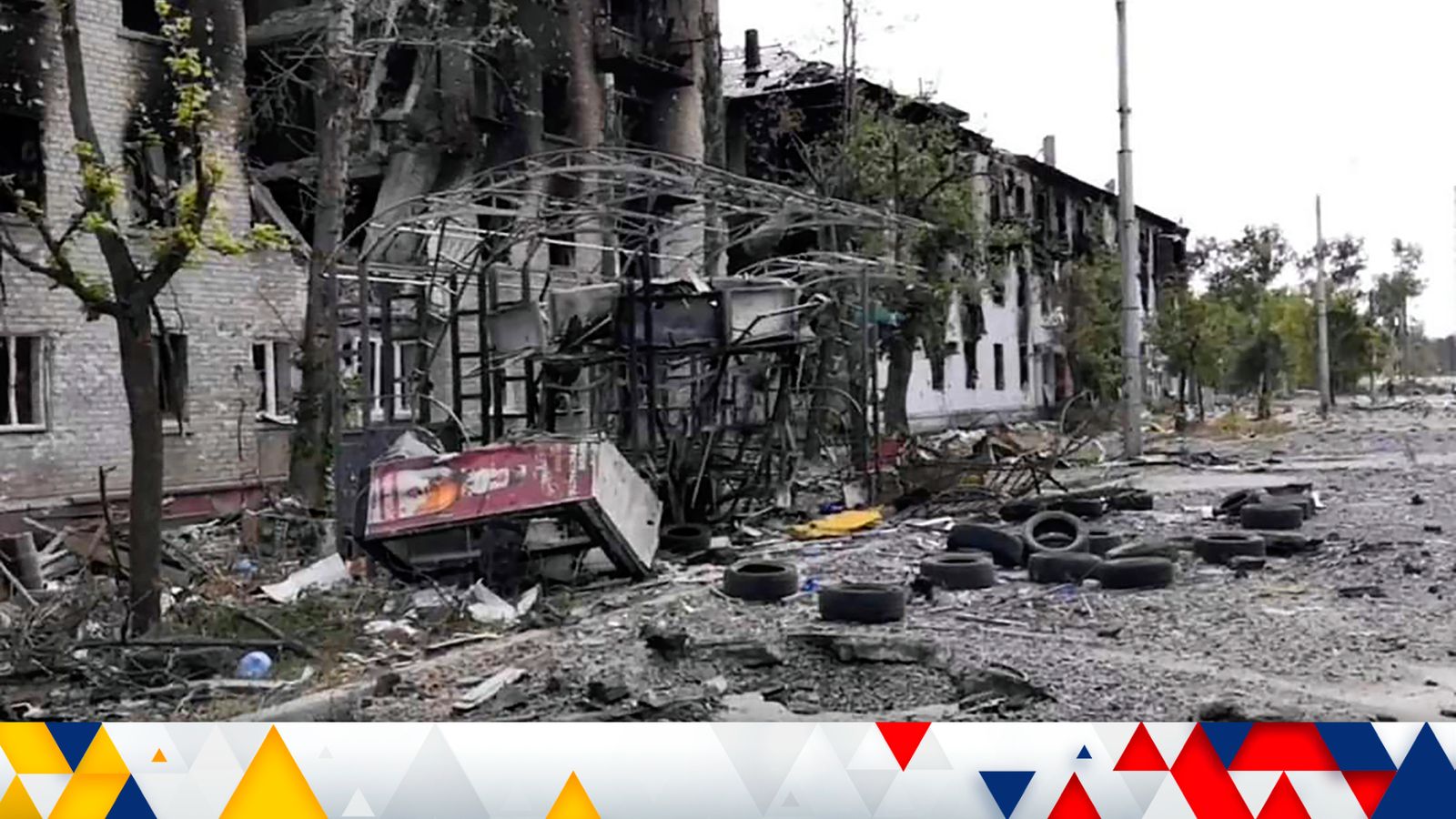 So… who controls Lysychansk?
That's a good question – and one to which we don't really have a clear answer.
The city – Ukraine's last bastion in the Lugansk region – has been the subject of competing claims for several days.
Confused about the situation? Let's explain…
This morning, Russia claimed to have surrounded the city, claiming that "Russian troops and units of the Lugansk People's Republic are fighting inside Lysychansk".
Less than an hour later, Russian Defense Minister Sergei Shoigu told President Vladimir Putin that the city had been "liberated" by Moscow.
He said the Kremlin had "established full control over the city of Lysychansk".
Shortly after, the ukrainian ministry of defense told the BBC that the town was not under the control of Russian forces.
Yuriy Sak told the broadcaster that the fighting had been "very intense for some time now" – but the fight for Donbass was "not over".
Meanwhile, a spokeswoman for the Luhansk oblast administration told the Kyiv Independent that Lysychansk was still in Ukrainian hands.
She did not confirm which part of the city remains under the Ukrainian flag, but said it was only "a part" towards Zolotarivka to the west.
It should be noted that the governor of Luhansk, Serhiy Haidai, declared early this morning that the Russians were "entrenched" in the city.
Ukrainian officials did not immediately provide an update on his status.