Ukraine News Live: All Women, Children and Elderly Evacuated from Mariupol Steel Plant | world news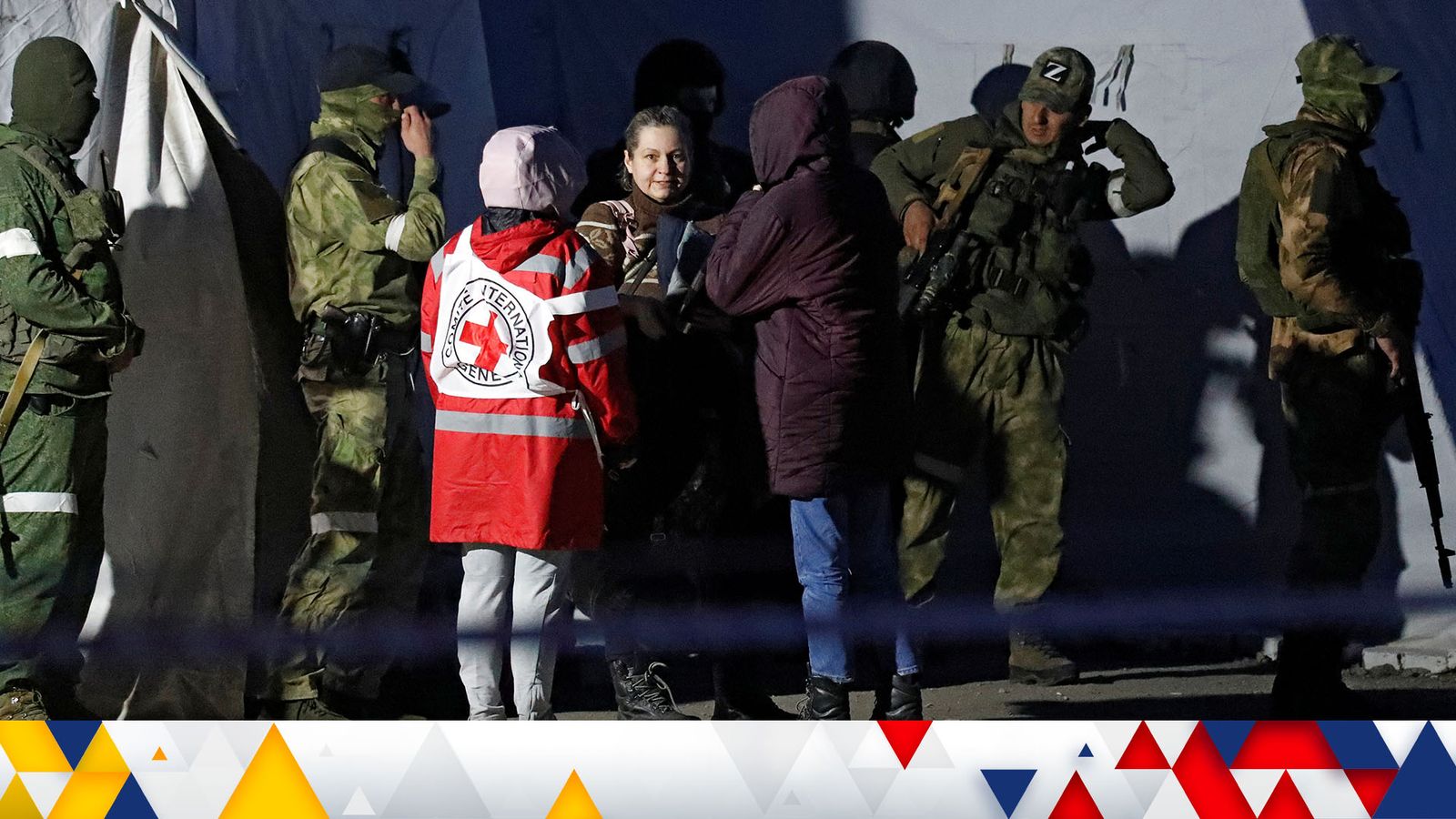 Hundreds of soldiers and civilians have been trapped under the Soviet-era Azovstal steelworks in the southern port city of Mariupol for several weeks.
The factory became the last stronghold of Ukrainian forces in the city and became a symbol of resistance to the wider Russian effort to capture swaths of eastern and southern Ukraine.
Several groups of civilians left the steel complex during breaks in fighting last week – and this afternoon Ukraine's Deputy Prime Minister announced that all women, children and the elderly had finally been rescued.
It is unclear at this stage if any male civilians remain.
Mariupol was left in ruins by weeks of Russian shelling – and Russian forces backed by tanks and artillery tried again on Saturday to storm Azovstal, Ukraine's military command said.
President Volodymyr Zelenskyy said in a late evening video address Friday that Ukraine was working on a diplomatic effort to save hundreds of fighters who are still barricaded inside the steel mill.
Ukrainian officials fear Russian forces will want to take over the plant by Monday, in time for Victory Day commemorations in Moscow – celebrating the Soviet Union's victory over Nazi Germany during the Second World War.