Ukraine news live: Eight dead in kyiv shopping center and houses bombed – Mariupol rejects Russia's surrender offer | world news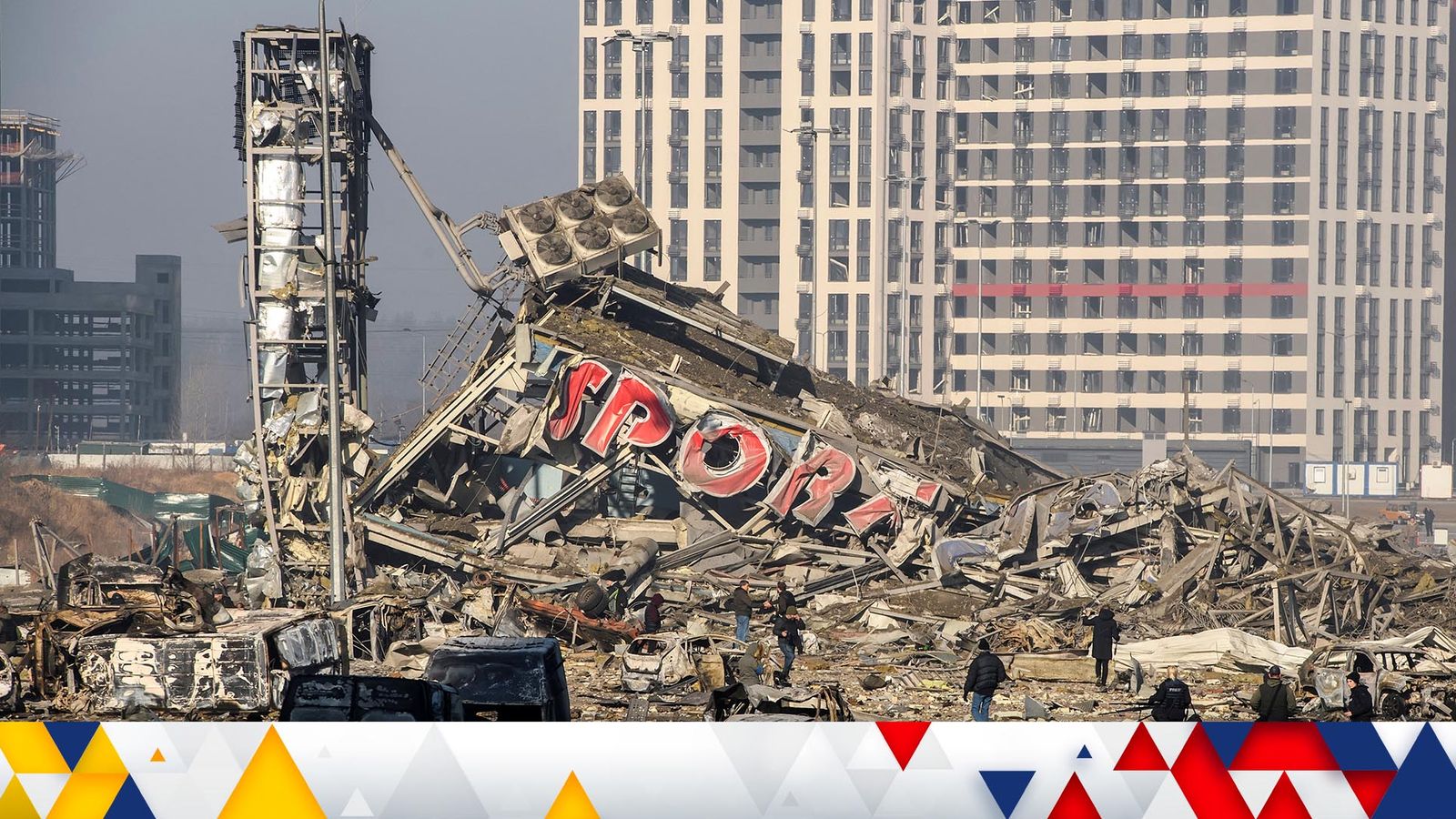 By Sally Lockwood, Sky News correspondent, Lviv
Getting information out of Mariupol is not easy. Russian soldiers check the mobile phones of those leaving, deleting pictures and videos.
For the hundreds of thousands of civilians still trapped in the city, they have no electricity to charge cell phones, no internet.
A woman who managed to escape four days ago told me news had spread that there was a phone signal in a small area of ​​town, so locals started going there. gather, holding their phones aloft, some climbing trees to try to reach the outside world.
An online group of people desperate for news from Mariupol already has 86,000 members. The posts make for heartbreaking reading.
One person posted a photo of a five-year-old boy: "He got lost in Mariupol on February 28," it read.
"His mother has been looking for him for 13 days. Please let us know if you've seen him."
A girl named Ilona writes: "Who knows where in Russia they take refugees from Ukraine? My mother was taken by someone and we can't find her."
Ukrainian officials announced yesterday that Mariupol civilians were being taken against their will from bunkers to Russia and their passports confiscated. If true, it's entirely possible that their cell phones were also taken.
Another woman, Lana, gives the address of a shelter in Mariupol which she says was bombed: "Sixty people are trapped in this shelter at the moment and no one can reach them.
A rare happy message from a woman, Valeria, who found her brother after 21 days.
She doesn't say how he was found but tried to offer some words of hope:
"Believe everyone will be fine," she wrote.
That hope is proving increasingly hard to hold for many at the moment.