Ukraine news live: Putin visits troops in hospital; first ship ready to leave Mariupol under Russian control; Kremlin hints at 'global talks' to unblock ports | world news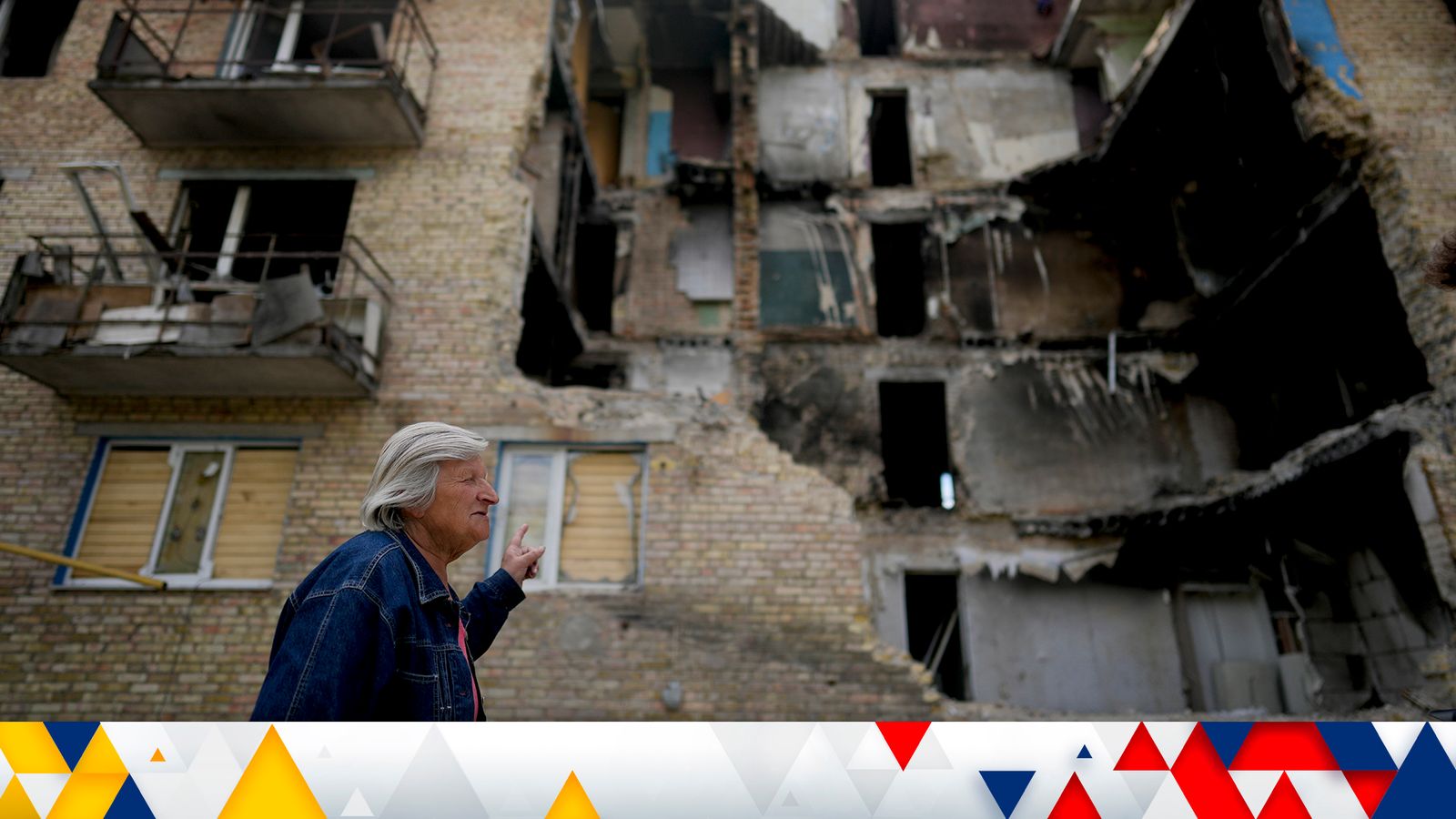 Ukraine running out of space to store grain for export, as Wallace rejects call to drop sanctions
Ukraine does not have enough space to store grain when it is ready to be harvested, a Ukrainian lawmaker told the World Economic Forum in Davos.
Yevheniia Kravchuk said time was running out to export the 22 million tonnes of grain currently stored in Ukraine before the next harvest is ready for storage.
It comes as Russia continues to blockade the country's Black Sea ports.
"We have about a month and a half before we start harvesting the new crop," she said on the sidelines of the event at the Swiss resort.
There have been growing warnings of a global food crisis because Russia and Ukraine together account for almost a third of global wheat supplies.
Ukraine is also a major exporter of corn, barley, sunflower oil and rapeseed oil.
European Commission chief Ursula von der Leyen said on Tuesday that Moscow was to discuss exporting wheat trapped in Ukraine following the Russian blockade.
On Wednesday, Interfax quoted Russian Deputy Foreign Minister Andrei Rudenko as saying that Moscow was prepared to provide a humanitarian corridor for ships carrying food to leave Ukraine, in return for lifting some sanctions.
Ukraine's foreign minister said Russia was trying to "blackmail" it by offering to unblock Black Sea ports in exchange for easing sanctions.
And UK Defense Secretary Ben Wallace has also rejected the idea of ​​lifting sanctions to break the lockdown.
He said Russia must "do the right thing", when meeting his Spanish counterpart Margarita Robles in Spain.
Instead, he welcomed the suggestion that other Black Sea countries, such as Turkey, could escort Ukrainian grain shipments.
Ukraine says it expects this year's harvest to be around 70% of last year's crop, as some of the fields are now under Russian control or have been mined.