Ukraine news live: Up to 200 recruits in barracks hit by strike; Russia claims use of hypersonic missile; The inhabitants of Mariupol "taken by force to Russia", according to the mayor | world news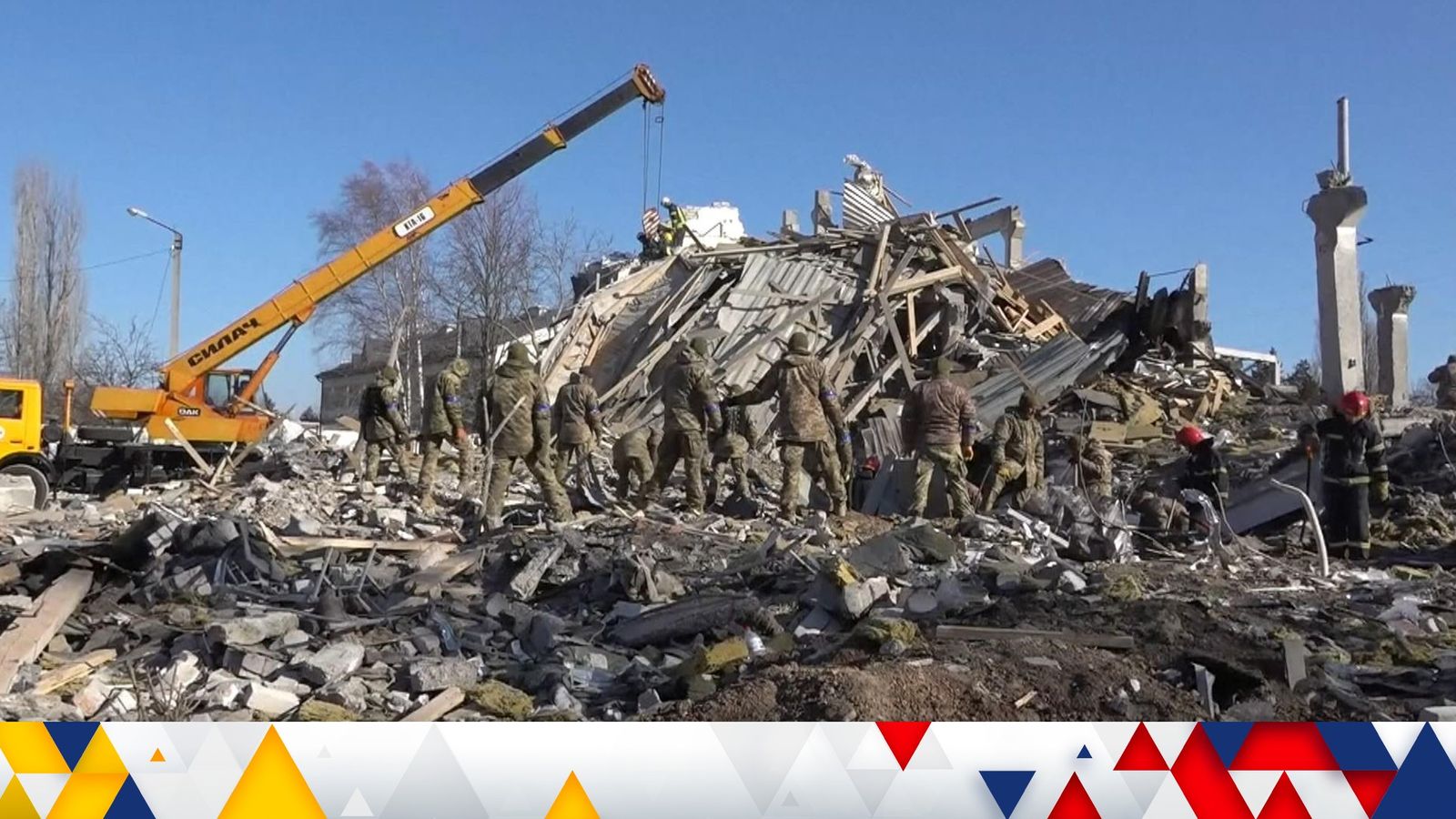 The Prime Minister was at a Conservative Party fundraising dinner on the night of the invasion, where at least one donor with Russian ties is believed to have been present.
Boris Johnson gave a short speech at the event in central London, according to the Sunday Times, and reportedly told guests he had to leave early to deal with the crisis.
The newspaper spoke to sources alleging that Lubov Chernukhin, the wife of a former Russian deputy finance minister, was one of the donors there.
Ms Chernukhin has donated around £2million to the Conservative Party since 2012.
Responding to the allegations, No 10 said in a statement: "The Prime Minister briefly attended this event which was a long-standing engagement.
"Fundraising is a legitimate part of our democratic process and it is not uncommon for the Prime Minister, or any political leader, to attend such an event."
Anneliese Dodds, leader of the Labor Party, said: "On the eve of war, the prime minister should have focused entirely on national security – not trying to get money from the wife of the former minister for Putin's finances.
"Boris Johnson's party has accepted more than £6.5million from donors linked to Putin's murderous regime.
"He should clean up our politics, not woo these people for more money.
"Boris Johnson is a threat to national security."