Ukraine prepares for a new Russian offensive on the Eastern Front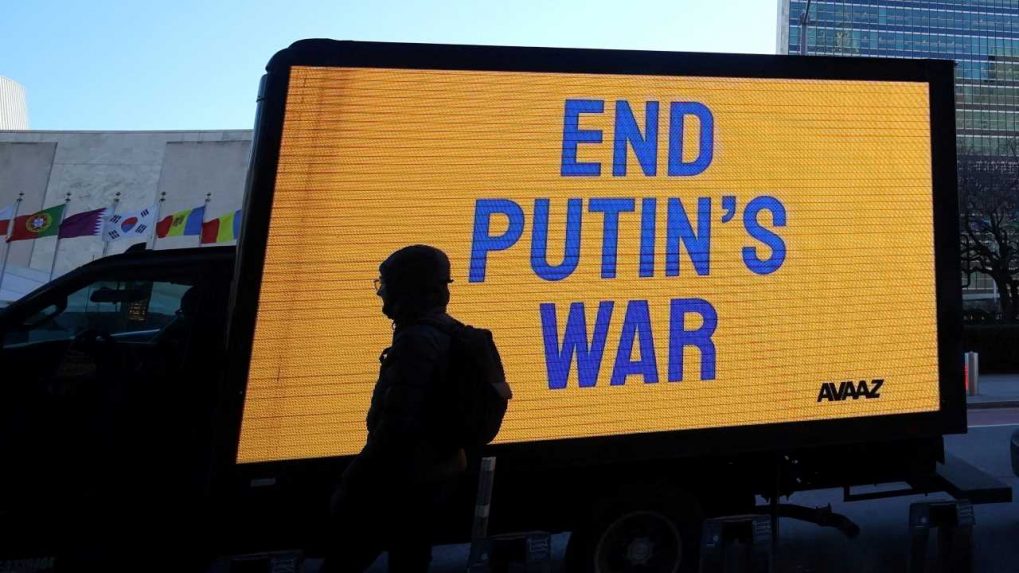 Russia-Ukraine highlights:
The UN General Assembly will vote on Thursday to suspend Russia from the UN Human Rights Council following allegations that Russian troops deliberately murdered civilians in Bucha, Ukraine, announced the presidency of the assembly. The vote is "confirmed for 10:00 a.m.," Paulina Kubiak, spokeswoman for the presidency, said on Wednesday.
The Russian-Ukrainian war entered its 43rd day on Thursday, with the United States announcing new sanctions against major Russian banks and the daughters of President Vladimir Putin. Meanwhile, Ukrainian President Volodymyr Zelenskyy has accused Russia of trying to conceal evidence of war crimes in order to obstruct the international investigation.
The Ukrainian government reiterated that Russian forces are preparing for a new assault on the regions of Kharkiv, Donetsk and Luhansk and urged residents to leave these areas immediately. "It is necessary now because people will be under fire and threatened with death," Deputy Prime Minister Iryna Vereshchuk said in a statement.
Britain on Wednesday announced what it described as a "significant increase" in sanctions against Russia, including a full freeze on the assets of the country's largest bank, Sberbank, and an end to all new British investments in Russia. It comes as Prime Minister Boris Johnson said reported attacks on civilians by Russian forces in the Ukrainian town of Bucha "appear not far from genocide".