Ukraine pushes further towards Kherson as Zelensky praises 'quick and powerful advance'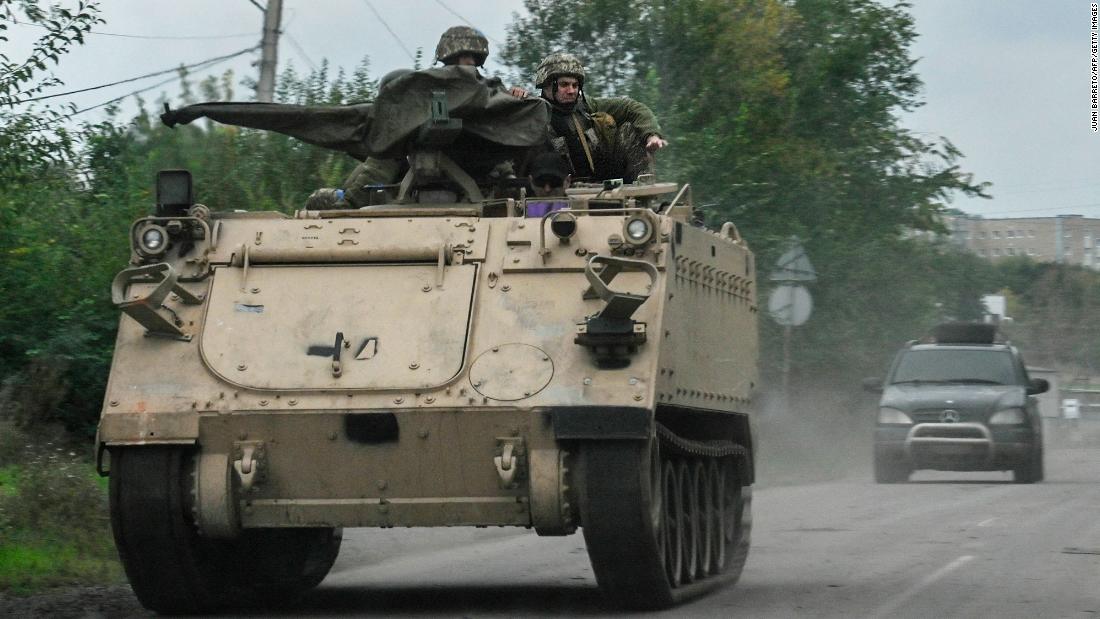 Ihor Murashov, the director general of Ukraine's Zaporizhzhia nuclear power plant, will not continue his duties at the facility after his release from Russian custody, the International Atomic Energy Agency (IAEA) announced on Tuesday.
Murashov was arrested by a Russian patrol, the chairman of Ukrainian nuclear company Energoatom, Petro Kotin, said on Saturday. Kotin said Murashov was in his vehicle returning from the factory when he was stopped, got out of the car and driven in an unknown direction while blindfolded. The IAEA said on Monday it had received confirmation that Murashov had returned safely to his family.
"The IAEA understands that Mr. Murashov is now with his family in territory controlled by Ukraine and will not continue with his duties at the ZNPP. It is not yet clear who will replace him in this role," the IAEA said in an updated statement Tuesday.
The IAEA, the UN's nuclear watchdog, said "Murashov's absence in this way had an immediate and serious impact on decision-making to ensure the safety and security of the plant."
The essentials to know about the plant: The Zaporizhzhia nuclear power plant, the largest such nuclear complex in Europe, was seized by Russian forces early in the war.
The plant and the area around it, including the nearby town of Enerhodar, have come under persistent shelling in recent months, with Ukraine and Russia trading blame for the bombing.
The agency also said that "IAEA experts present at the ZNPP reported that repair work was completed today on the sprinkler basin in the area of ​​Units 5 and 6, which had been damaged by the shelling. of September 20".
No shelling has been reported near the ZNPP since Oct. 4, according to the IAEA.
IAEA chief Rafael Grossi is due to travel to Kyiv and then Moscow later this week for consultations "aiming at agreeing and implementing as soon as possible a nuclear protection and safety zone around the ZNPP".