Ukrainian economy not yet ready to return to floating exchange rate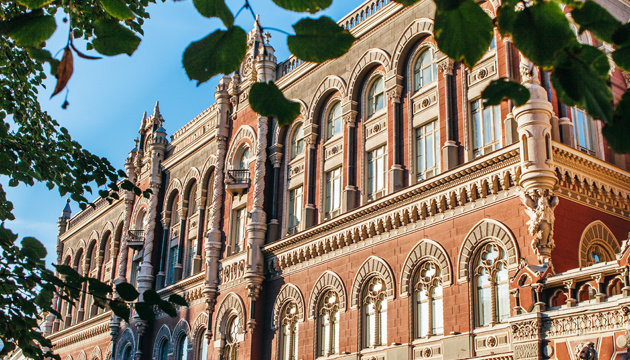 The economy is not yet ready to return to floating exchange rates, reports the National Bank.
According to NBU press service, the conclusion was drawn by the members of the monetary policy committee, who discussed the level of the key rate adopted on June 1, 2022, reports Ukrinform.
According to the team, the Ukrainian economy is not yet ready to return to the formation of a floating exchange rate. Appropriate macroeconomic conditions must be created for this purpose. In particular, the capacity of the foreign exchange market to self-balance should increase.
"Otherwise, the correction of the official exchange rate will only create unnecessary shocks for economic actors, worsen expectations, change the price scale in the country by a certain percentage, but the pressure on the hryvnia and reserves will remain in place," said the members of the monetary committee.
Read also: National Bank warns of rising inflation in coming months
The regulator reminded that, in the context of a gradual deterioration in inflation expectations, the real return on domestic currency instruments, in particular on deposits and domestic government bonds, is becoming increasingly negative. This encourages individuals and companies to protect their savings, in particular by purchasing foreign currency and imported goods. This, in turn, increases the dollarization of the economy and leads to the withdrawal of savings from the financial system.
On the other hand, with the current demand for foreign exchange, its supply remains limited, despite the gradual expansion and recovery of exports.
Consequently, the net sale of foreign currency by the National Bank in May to cover the growing deficit amounted to 3.4 billion dollars, which is significantly more than recorded in March and April (1.8 billion and $2.2 billion, respectively).
"Despite the sufficiency of the current level of international reserves to maintain a fixed exchange rate, this margin of safety is not unlimited, especially in a protracted war. Under these circumstances, the NBU must review a proactive percentage policy and restore the attractiveness of hryvnia assets as investment and savings instruments," the NBU said, explaining a sharp increase in the key rate.
As Ukrinform reported earlier, on June 2, the National Bank raised the key rate to 25%.
In January 2022, it raised the key rate to 10%. With the onset of military aggression, the key rate remained unchanged.