Ukrainian forces advance in Kherson and Kharkiv, says Zelensky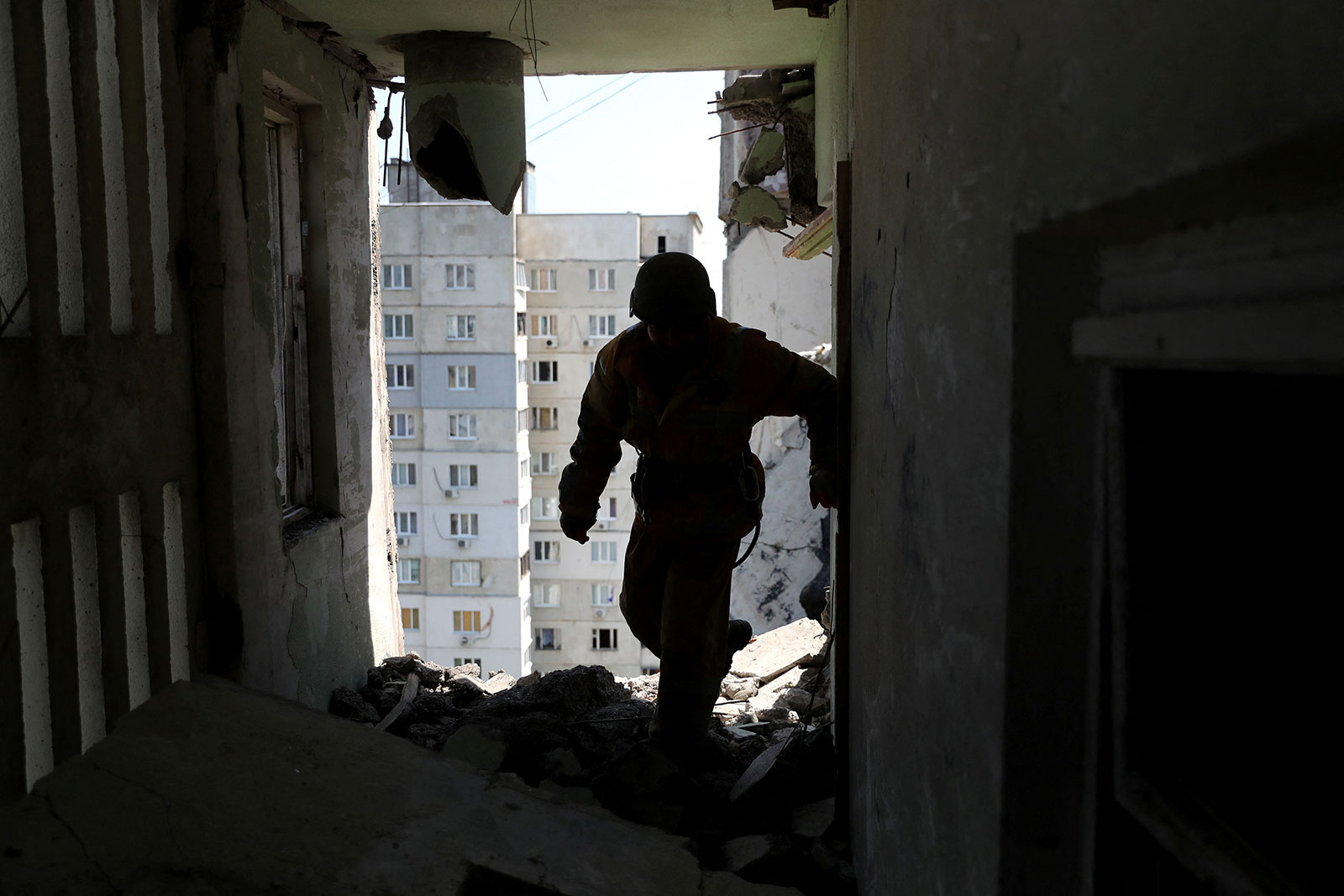 Ukraine is working on a "UN-led naval operation" with the navies of partner nations to ensure a safe trade route for the export of its agricultural products, Ukrainian Foreign Minister Dmytro Kuleba said on Tuesday.
"Ukraine is working on a UN-led international operation with partner navies ensuring a safe trade route without security risks," Kuleba said. wrote on Twitter, without giving more details on the operation.
In the tweet, the foreign minister accused Russia of "playing hunger games with the world by blocking Ukrainian food exports with one hand and trying to blame Ukraine with the other. ".
In a phone call on Monday, Turkish President Recep Tayyip Erdogan told his Ukrainian counterpart Volodymyr Zelensky that Ankara attaches "particular importance" to efforts to establish a safe corridor to export Ukrainian agricultural products by sea, according to a Turkish reading of the call.
Regarding Moscow's cooperation, earlier on Tuesday Russian Foreign Minister Sergey Lavrov stressed that if Ukraine cleared its coastal waters, Russian naval forces would guarantee the passage of grain ships to the Mediterranean Sea.
More background: On Friday, Zelensky said 22 million tonnes of grain, accounting for almost half of Ukraine's grain exports, were blocked by Russia's blockade of major export routes through the Black Sea and the Sea of ​​Azov.
The Kremlin has repeatedly dismissed accusations that it has blocked Ukraine's grain supply and blamed the West for actions that led to this crisis.
With previous reporting by CNN's Isil Sariyuce, Anna Chernova and Anastasia Graham-Yooll