Ukrainian news live: evacuees rescued from Mariupol Azovstal; Bono performs in Kyiv; 60 dead in 'horrible' school bombing – Ukraine's latest war | world news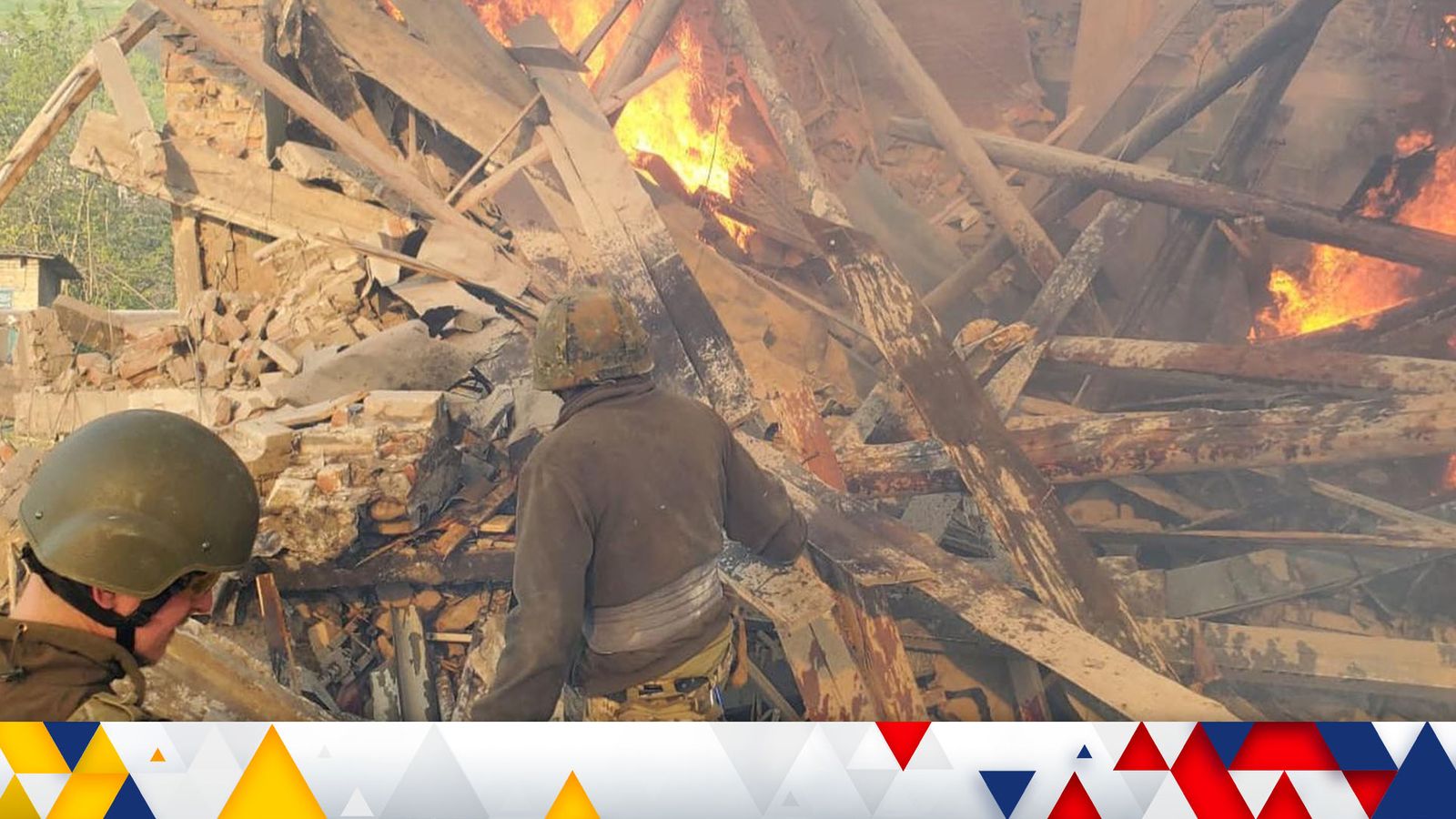 Russia will only allow Ukrainian defenders to leave Mariupol steelworks as prisoners – Zelenskyy
Russia will only allow Ukrainian defenders to leave a besieged steel plant in the city of Mariupol if they can be taken prisoner and then exchanged for Russian prisoners of war, the Ukrainian president has said.
Volodymyr Zelenskyy also said it was "impossible" for Ukraine to use military force just yet to break the stalemate at the Azovstal facility without more heavy weapons.
Mr Zelensky was responding to a question from Sky News about criticism raised by a fighter locked in the factory, who accused the Ukrainian government of failing to defend Mariupol better at the start of the invasion. The fighter also asked for help, said he and his comrades would never go to Russia, but said they also thought they would die.
"It is not possible to unblock the city of Mariupol by military means… It is impossible today," Zelensky said.
"Ukraine does not have such heavy weapons to unblock Mariupol by military means," he added.
The president said the other option was diplomacy, speaking at a Sunday news conference with Canadian Prime Minister Justin Trudeau, who was visiting Kyiv.
Diplomatic negotiations allowed what are said to be the last civilians – women, children and the elderly – to evacuate the Azovstal steelworks, where they had taken refuge before being trapped.
The sprawling factory is the last bastion of Ukrainian resistance against Russian forces trying to take control of Mariupol – a once prosperous city turned to rubble by Russian bombardment, with tens of thousands of civilians killed.
"Russia will exchange the army [personnel] only if they are prisoners – for prisoners. Here is the situation. This is the response of the Russian Federation," the Ukrainian president said, speaking through a translator.