We will prevent Russia from raising money for City, says Boris Johnson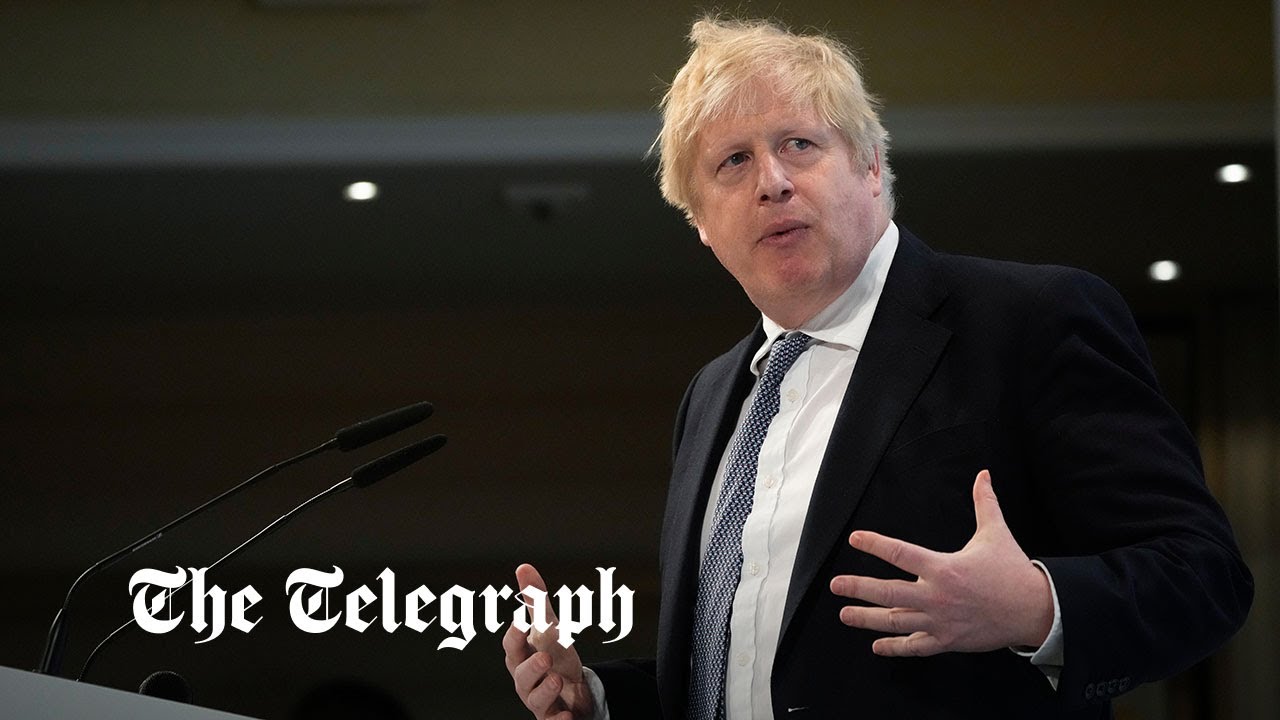 Theresa May, Mr Johnson's predecessor, said he was 'right to argue for continued diplomacy while preparing the toughest sanctions for Russia if Putin chooses the catastrophe of war'.
Speaking after a series of events that appeared to be "false flags" in Ukraine, the prime minister warned that an invasion would lead to the "destruction of a democratic state", and said the West had anticipated the Kremlin "web of lies" that would precede a war.
"We have to prepare for the Russian deception manual that governs every such operation," he said.
"There will be a cascade of misrepresentations about Ukraine, meant to sow confusion almost for itself, and even now plans are afoot for staged events, weaving a web of lies designed to present any Russian attack as a response to provocation."
In a meeting with Volodymyr Zelensky, the President of Ukraine, on the sidelines of the conference, Mr Johnson said the UK was working "closely with international partners to make it clear that any Russian incursion will be met with force, including significant economic consequences". .
In a separate meeting with Egils Levits, the Latvian president, and Kaja Kallas, the Estonian prime minister, he also 'underlined the UK's support for the Baltic states', Number 10 said.
The prime minister's warning came after Mr Putin accused Ukraine of committing "genocide" in Donbass, the separatist-controlled region in the east of the country. On Friday, pro-Moscow separatists also began evacuating citizens of the breakaway states of Donetsk and Luhansk, saying the government in Kiev was planning an attack.