What future for the Ukrainian economy?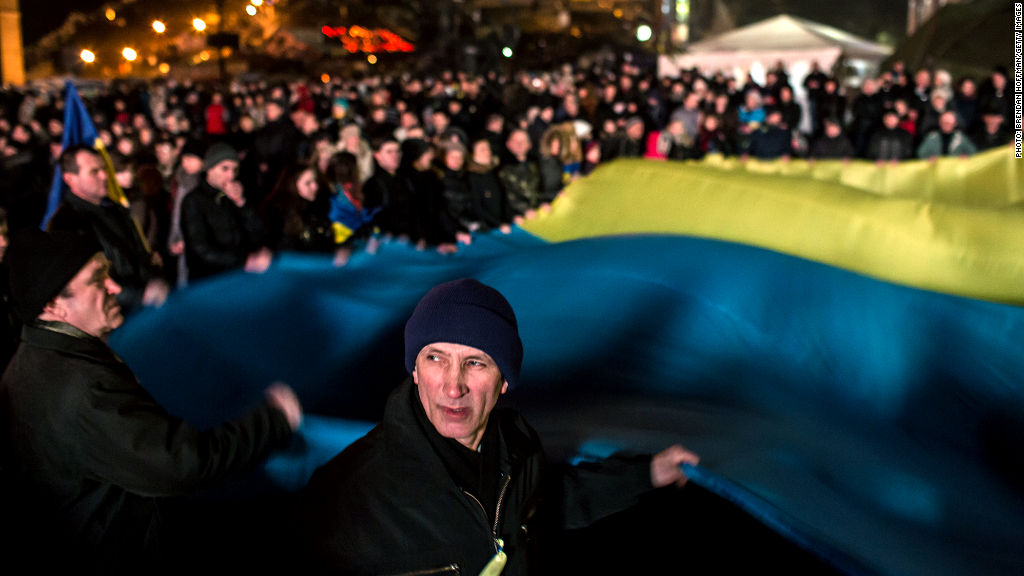 Ukraine's lightning-fast revolution has ushered in what could be weeks of uncertainty over how the country will pay and avoid economic collapse.
Until last Thursday, the Eastern European country was counting on a $15 billion bailout from Russia to repay its debts and pay for its imports.
The removal from power of President Viktor YanukovychMoscow's ally, instigated Russia to freeze this funding, and there is no alternative in sight.
Acting Finance Minister Yuriy Kolobov said on Monday that Ukraine needs $35 billion over the next two years.
He wants countries like Poland and the United States to offer loans within weeks, followed by a major conference of international donors.
The European Union's top foreign policy official was in Kyiv on Monday to talk about ways to stabilize Ukraine's economy, worth about $180 billion, about the same as Romania's.
"The EU is working on an international economic support program for Ukraine – short, medium and long-term support to meet the challenges of the Ukrainian economy," European Commission spokesman Olivier Bailly said. .
The comprehensive free trade pact proposed by the EU, and rejected by Yanukovych late last year in favor of closer ties with Moscow, was still on the table, but is expected to wait until after elections scheduled for May.
Related: Ukraine faces default as Russian aid stagnates
"We are ready to sign this agreement once Ukraine is ready," Bailly said. "It's a sovereign choice they still have to make. Once a new government is formed, we could start the process towards that signature."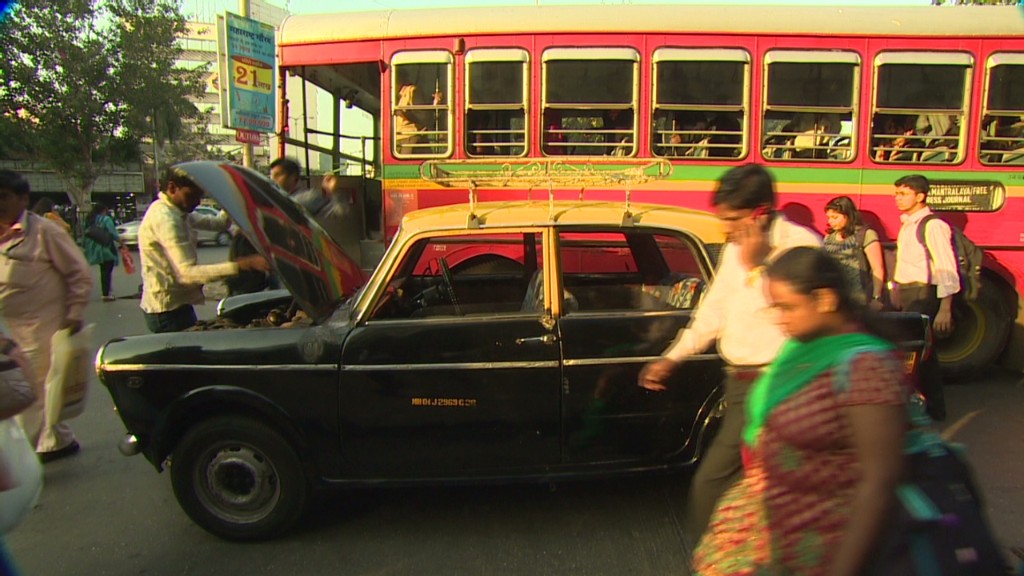 And other foreign partners, including the International Monetary Fund, are also unlikely to commit money until they can negotiate the terms of a bailout deal with a government formed on the outcome of the elections. IMF spokesman Gerry Rice said: "We are talking to all interested parties.
Those conditions would include painful reforms, including cutting the huge sums the government spends to subsidize gas for consumers.
But here's the catch: Ukraine may not be able to wait that long.
It burned $1.7 billion of its precious foreign currency reserves in January alone trying to prop up its currency. It had about $17 billion left at the end of January, and some economists believe those reserves could fall to $12 billion or less by the end of this month, or just six weeks of imports.
"In order to avoid a complete collapse in the coming weeks, Ukraine needs money now," said Lubomir Mitov, chief economist for emerging Europe at the Institute of International Finance. "Ukraine cannot survive without reforms in the coming months."
Related: Ukraine restricts cash flows to stop bleeding
Ukraine has about $13 billion in debt maturing this year, including a $1 billion bond in June, arrears on Russian gas imports and about $3 billion owed to the IMF.
Under these circumstances, it seems that the country will prioritize debt repayment before supporting the currency, the hrvynia. Indeed, it was still down 3% on Monday, and has fallen almost 12% since the start of the year.
But this devaluation will ultimately make it harder for the government to service and repay $16 billion worth of foreign currency debt maturing before the end of 2015.
CNNMoney (London) First published February 24, 2014: 1:25 p.m. ET